---

---
Ottawa - Reuters: Canada says dispute resolution mechanism essential to NAFTA re-do
---
Pakistan - Reuters: Suicide bomber in Lahore kills 25, many of them police
---
The Guardian: Moon wetter than previously thought: Indian probe
---
Paula Dwyer - Bloomberg: Should America's tech giants be broken up?
---
updated: San Antonio - Reuters/CBC: 10 illegals now dead, driver charged, in human
trafficking case; 38 found in and around tractor-trailer in sweltering heat
---
Edmonton Journal: Alberta PC Party also votes 95% to create United Conservative Party
Merger votes by two parties historically dissolves them and creates successor party
---
CBC: Wildrose approves creation of United Conservative Party with 95% voting 'yes'
Needed only 75% to give green light; PC results still to come, with 50% + 1 threshold
---
National Post: Man punches grizzly bear in the nose, survives B.C. beach battle


Randal Warnock received 30 stitches after his tangle with a grizzly bear, some on his ring finger and his left knee, but most of them were around his right knee. Warnock hobbled to his skiff to get to his fishing boat, leaving behind a bloody trail. He bandaged himself up on his boat as he headed toward the nearest hospital in Port Hardy and called the Canadian Coast Guard, which sent a couple of vessels that arrived two hours later.
---
Regina Leader-Post: Curling rink in small Saskatchewan town destroyed by twister


The curling rink in the community of Strongfield, Saskatchewan was destroyed Thursday evening. ~ Gillian Wankel Twitter
---
ABC News: 2 killed, 120 hurt as M6.5 quake damages buildings on Greek island
---
Robyn Urback - CBC: Trudeau's silence on Payette's assault charge shows double standard
---
AP: Lancet report looks at developing lifestyle connections to Alzheimer's
---
Napanee Beaver: Tall ships return to Bath, make a splash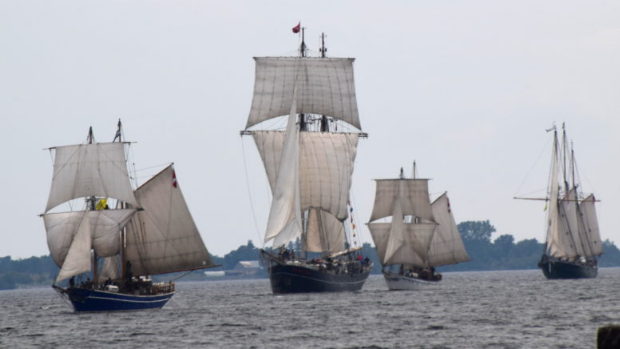 Just as it would have been 150 years ago, the village of Bath's port was bustling with magnificent sailing vessels during Rendez-Vous 2017 Tall Ships Regatta. The event, which was part of Canada's 150th celebration, drew over 30,000 visitors to the Ontario village as they witnessed a parade of 11 tall ships, a re-enactment of an 1812-era battle on the lake, living history encampments, live music, vendors and a beer garden. ~ Adam Prudhomme Napanee Beaver
---
CBC: Canadian comedy royalty rally for good cause, eh


Paul Shaffer, Ian Thomas and Murray McLauchlan provided the music, and a who's who of Canadian comic royalty came together to help paralyzed Luke Thomas, nephew of Bob and Doug Mackenzie's Dave Thomas. Martin Short was emcee, and others on stage included Dan Aykroyd, Eugene Levy, Catherine O'Hara, Scott Thompson, Kevin McDonald, Dave Foley. Rick Moranis and Thomas donned their famous toques for the rare Great White North appearance together.
---
Iraq - Telegraph: Canadian female ISIS fighter among 20 captured in Mosul
---
Winnipeg - CTV: Four seriously injured as stolen mystery bomb explodes in pick-up truck


The mystery improvised bomb went off Saturday inside a pickup truck in Winnipeg, on Gallagher Avenue at Midmar Avenue. Two people were in critical condition in hospital Tuesday and two were treated for serious injuries. ~ CTV News
---
National Post: Fire crews from Nova Scotia, Australia join fight against B.C. wildfires
---
Rex Murphy - National Post: Trudeau must explain how
Khadr payout was ever the honourable option
---
ABC: M7.7 ocean quake triggers tsunami warnings for Russia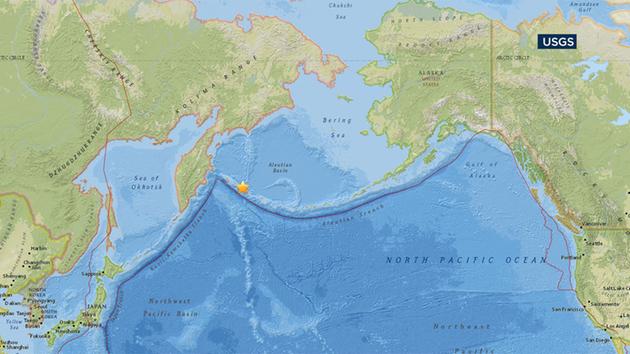 A M7.7 magnitude earthquake struck in the North Pacific Ocean just east of Russia, triggering a tsunami warning for that nation's coast. Officials said preliminary info indicates there is no tsunami danger for the U.S. West Coast or Alaska. The earthquake hit near the Komandorskiye Ostrova region of Russia. It was centered in an area near the Bering Sea and the North Pacific Ocean, off the coast of some sparsely populated islands.
---
Reuters: U.S. outlines NAFTA objectives, includes currency provision
---
CBC: Canada funds Europe-based missile defence program but won't join one at home
---
Vancouver Sun: All of Williams Lake ordered evacuated as fire threatens last highway out


Smoke rose from fires earlier in the week that threaten the Xatsull First Nation north of Williams Lake. Saturday, their firefighting team joined an earlier evacuation of non-essential personnel, as strong winds whipped the fire into a raging inferno on Saturday afternoon. About 24,000 people were affected by Saturday evening's evacuation order
---
John Solomon, Jonathan Easley - The Hill: Russian lobbyists on Magnitsky Act
went after and met with Democrat & Republican Congressmen, not just Trump Jr.;
nobody called FBI as Russian lobbyists stalked members in halls of Capitol
---
Whig-Standard: Federal Govt urged to stop high wakes among high-water Thousand Islands


Township of Leeds and the Thousand Islands has urged the federal government for emergency measures to restrict boaters' wakes on the St. Lawrence River. Councillor Jeff Lackie wants the Ministry of Transport to impose temporary restricted-wake laws on the river to protect property owners being hammered by record-high water levels in the St. Lawrence. Lackie requests the ministry restrict wakes to no higher than 15 inches and that it apply to boats within 200 metres of shore. The requested measure would last until the end of this year or until the river recedes 15 inches, whichever comes first, he said. Lackie said the 200-metre restriction is meant to mirror a similar law on the United States' side of the river that limits boat wakes within 600 feet from shore.
---
CBC: Omar Khadr fights attempt by widow of soldier he killed to freeze his assets
---
Washington Examiner: House spending bill funds all of Trump's initial $1.6B wall plan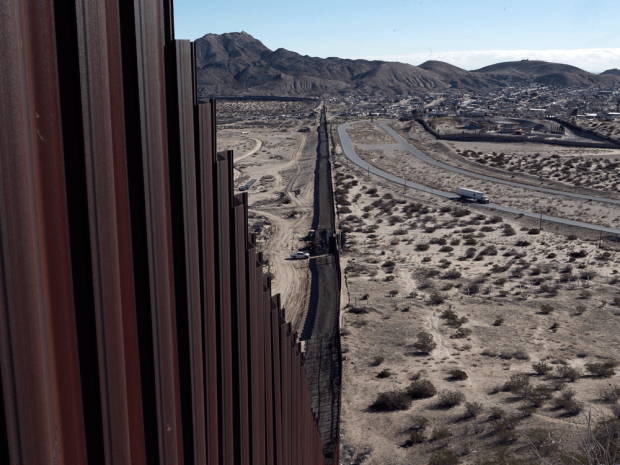 The $44.3B House measure pays for a broad array of federal security programs, including aviation security, border and immigration enforcement, customs, cyberterrorism protection, drug smuggling prevention and natural disaster response. The legislation includes $1.6B for a "physical barrier construction along the U.S. southern border." The move will appease Trump voters, but will likely set up a spending showdown with minority Democrats, who have pledged to block spending legislation that funds the wall. The bill includes funding increases aimed at enhancing border security, including $100M to hire 500 new border patrol agents and $106M for new aircraft technology for use along the border. ~ Torres
---
Fox News: At least 16 bodies recovered from Mississippi
crash site of Marine KC-130 refuelling tanker
---
Ruth Brown - NY Post: Trump: Comey leaked classified information to the media
---
Kamloops - CTV News: More fires break out amid B.C. state of emergency


Ground and air crews are preparing for another day battling dozens of out-of-control wildfires that drove thousands of residents from their homes in British Columbia's central Interior. A provincewide state of emergency was declared after more than 173 fires ignited Friday. On Saturday, nearly 100 new fires sprang up and crews were battling a total of at least 183 blazes, many of which remained uncontained. The three biggest fires range in size from approximately 14 to 20 square kilometres and have forced thousands of people from their homes in the communities of Ashcroft, Cache Creek, 100 Mile House, 105 Mile House, 108 Mile House, 150 Mile House and the Alexis Creek area.
---
Jane E. Brody - NY Times: I tried to avoid knee replacement
surgery for years – here's what I wish I knew
---
John Ivison - National Post: Khadr apology likely to unite
Canadians, but not in the way Liberals hoped
---
Hamburg - AP: U.S., Russia announce Syria ceasefire after Trump-Putin talks
---
Charles Krauthammer - IBD: North Korea — The Rubicon is crossed
---
Julie Kelly - The Federalist: Leading climate scientist
says debating scientific theories would be 'un-American'
---
RealClimateScience: Greenland sets record for coldest July
temperature ever reported in Northern Hemisphere at -33°C
---
Warsaw - BBC: "As the Polish experience reminds us, the defence of the West
ultimately rests not only on means but also on the will of its people to prevail"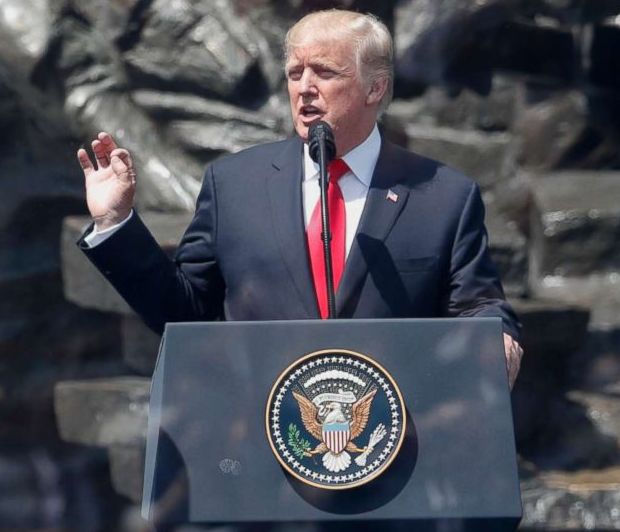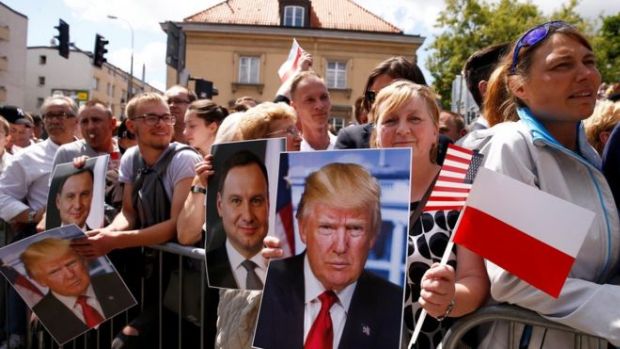 Trump told the large Polish crowd on the site of the Warsaw Uprising in 1944 that Western countries will confront the threat of "radical Islamic terrorism," declaring, "we will win." "We must stand united against these shared enemies to strip them of their territory, their funding, their networks, and any form of ideological support," Trump said to the Polish people, whose government has taken a firm stance against accepting Syrian refugees. "While we will always welcome new citizens who share our values and love our people, our borders will always be closed to terrorism and extremism." Trump added, "We cannot accept those who reject our values, and who use hatred to justify violence against the innocent."
---
Warsaw - The Guardian: Trump says West must 'defend our civilization'
from terrorism, bureaucracy and erosion of traditions
---
Warsaw - ABC News: Trump calls for energy diversification in Poland
---
New York - AP: U.S. warns China it risks losing access to
American market if it can't control North Korea
---
Reuters: U.S. prepared to use force on North Korea 'if we must': UN envoy
---
Daily Mail: Trump calls for emergency meeting of UN Security Council
to formulate 'measured response' to North Korea's record-breaking missile test
---
Calgary Herald: Military families condemn $10M settlement to Omar Khadr
---
TIME: Khadr sued for millions by widow of soldier he was convicted
of killing; rewarding terrorist a black eye for Canada
---
AP/Miami Herald: North Korea propaganda revels in ICBM: A look at what it means
---
Seoul - AP/ABC News: Kim vows North Korea's nukes are not on negotiation table
---
AP: North Korea ICBM test means warhead minaturization only barrier for Pyongyang


Canada and the U.S. are now in the North Korea nuclear cross-hairs. Bill Clinton's 'kicking the can down the road' not looking so brilliant a couple decades later as the two remaining members of the 'Axis of Evil' threatens the world.
---
Robert Fife - Globe and Mail: Khadr payment, apology is 'odious' to Conservatives
---
Ottawa - CBC: Liberals reportedly set to pay millions to terrorist killer Khadr
---
IBD: Global warming: The imminent crisis that never arrives
---
Home: Kyle Lowry had more than $100 million reasons to re-sign in Toronto
---
CBC: Bank of Canada may hike interest rate for 1st time in 7 years next week;
what will impact be on housing, bankrupcty and governments addicted to borrowing?
---
Winnipeg Free Press: Thousands gather at Portage and Main to create living maple leaf


Over 3,600 people gathered this morning at Portage and Main to create a living maple leaf. - Dan Harper Winnipeg Free Press
---
Rob Shaw - Vancouver Sun: NDP asked to form next B.C. Govt after Liberal defeat
---
CTV News: Major security measures for Ottawa's Canada 150 bash amid ISIS threat
---
Tri-coastal trader: Canada 150: From beaver pelts to mega-exporter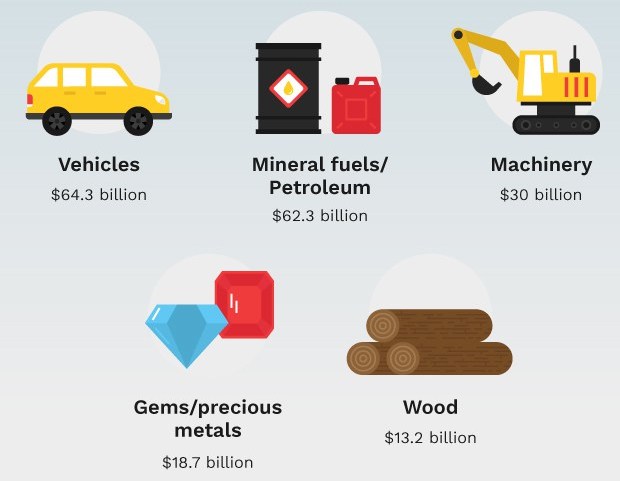 Over 93% of Canada's exports go to just 15 countries. But exports to the USA are 20 times larger than to that of the second largest export market, which is China. ~ Curexe
---
National Post: 'A bureaucratic creation': Why it's hard for Canada 150
to compete with Expo 67; lacklustre events have fallen 'with a bit of a thud'
---
Global News: Canada 150: 6 Canadian stereotypes that are true, eh
---
David M. Shribman - Pittsburgh Post-Gazette: A good neighbour among nations; The long, undefended U.S.-Canadian border reflects a deep history of shared values


When the United States celebrated its 150th birthday, Calvin Coolidge was President, Al Capone's gangsters were running wild in Chicago, NBC was just being formed and Gene Tunney was girding to defeat Jack Dempsey. Generally, it was a quiet, contented country, not all that important in world affairs, not all that worried about war or depression. This coming Saturday, Canada turns 150 in a different world, more quiet and contented than its neighbor to the South, about as influential in world affairs as the United States was in 1926, indeed very much like America was then: on the rise, admired globally, a little self-conscious, but overall a relatively uncontroversial force for good worldwide. Of course, Canada's history is as old as the United States, also originating from English colonies -- ones that didn't revolt -- and drawing the majority of its original English-speaking settlers from those who remained loyal to the British Crown in the face of the American Revolution.
---
---
Links formerly right here, now at http://www.newswatchcanada.ca/oldnews2017-2.html
---
For full news link archives since December 7, 2009
follow page links from
NWC Old News
Welcome to Worldwide Visitors
Send news tips to
Editor@NewsWatchCanada.ca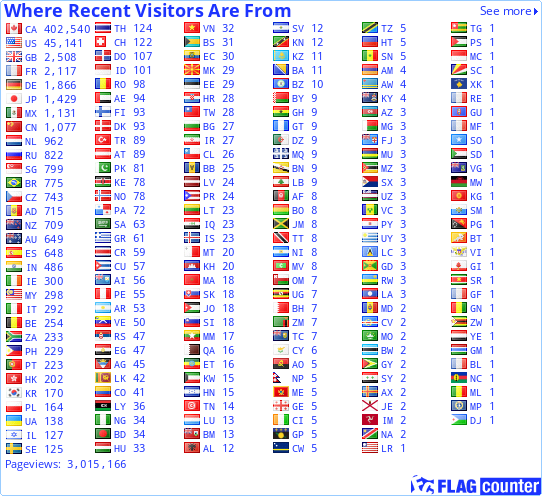 ---

---

For full news link archives since December 7, 2009
follow page links from
NWC Old News
---