---
Ebola: Liberian passenger lands at Newark Airport with fever, under isolation for evaluation at hospital using strict CDC protocols; flight restrictions start Wednesday
---
Ebola: Two from Liberia screened after falling ill on flights to Chicago
---
Syria: August slaughter of 700 members of Shaitat tribe when they tried to rise up against ISIS, one of hidden tragedies of brutal war fuelling backlash
---
Poland: Paralyzed man walks again after cell transplant into spine in a world first
---
Las Vegas: Caesars Entertainment in pre-bankruptcy mode as looks at re-structuring $30B in debt
---
Denver: FBI stops 3 Colorado teenagers headed to join ISIS
---
Washington: U.S. involved in seven air strikes on ISIS targets
---
Pretoria: Pistorius sentenced to 5 years in prison
---
Game-changers? UK drones ready to attack ISIS in Syria and Iraq from new base in Kuwait
---
Suruc: Turkey helping Kurdish fighters cross into Kobani to fight against ISIS
---
Abuja: Nigeria declared Ebola-free; 'spectacular success'; offers practical advice for rest of world
---
A la carte not panacea: Fast evolution of entertainment delivery not as simple as 'cord-cutting'
---
Serial killer: Convicted sex offender arrested after seven women's bodies found in Indiana, 'We have evidence that he was in Texas & all over the United States'
---
Reuters: Obama makes rare campaign trail appearance, people leave early
---
Kobani: U.S. C-130 Hercules planes do multiple airdrops of weapons, ammunition and medical supplies for Kurds battling ISIS
---
Galveston: Ebola watch lists in U.S. to shrink, cruise passenger cleared
---
Carnival Magic: 'We're a floating petri dish': Panic onboard the 'Ebola cruise'
---
Sweden: Is a Russian spy sub stuck in rocks off Stockholm?
---
Nepal: Death toll from blizzard on Himalayan trail reaches 39
---
Washington Post fact-checker: The absurd claim that Republicans are to blame for cuts to Ebola research
---
NBC: Health board says wind project is a health hazard
---
Ferguson: Forensic work by FBI confirms officer's account; Michael Brown was initially shot in police squad car, apparently while assaulting Wilson
---
London: WHO won't explain Ebola mistakes before review is 'fact-checked'
---
BBC: UK-developed Ebola vaccine won't be ready until 2015 trials completed
---
Baltimore: Ebola vaccine trials to begin here next month
---
Public sees risk clearly: Dems in tough races break with Obama over no Ebola travel ban
---
Washington: Ebola scare at Pentagon after woman recently in Africa vomits on tour bus
---
Another dropped ball: U.S. now monitoring health care worker aboard cruise ship who had handled Ebola victim fluids
---
Omaha: U.S. Ebola hospital laid off staff due to ObamaCare, now has staff constraints
---
Washington: VP Biden's lawyer son discharged from Navy after reportedly testing positive for cocaine
---
Washington: Documents reveal Obama Administration dropped ball, didn't follow 2008 CDC recommendations on preventing a world Ebola outbreak
---
Washington: Obama rejects calls for Ebola travel ban
---
Nairobi: African countries which successfully stopped Ebola used border closings, good patient-tracking, and luck
---
Washington: Hillary Clinton up to old tricks in using Cheryl Mills to obfuscate and delay release of incriminating Benghazi documents
---
Scumbusters: Dutch biker gang grabs rifles, joins Kurds in fight against ISIS
---
Dallas: Why wasn't 'clipboard guy' wearing protective gear during Ebola patient's transfer?
---
Washington: Obama's Ebola coordinator has no background in public health or managing an outbreak; is that part of the problem for Keystone Kops in White House?
---
Kobani: Ramped up coalition air strikes stall ISIS advance on Syrian border town
---
Solon: 2 Ohio schools closed after Vinson Ebola case connected to Cleveland and Akron
---
Milan: Ukrainian femen protesters target 'killer' Putin before his meeting with Ukraine leader Poroshenko
---
Dallas: County to declare disaster over Ebola
---
Denver Post: Dudspin: Did sports paper try to sabotage Senate race with inaccurate claims about high school football career? Their source says they misquoted him; all evidence says Deadspin blew it in a race where your gridiron cred matters
---
CBS: Nurse Vinson, 2nd Ebola victim from Dallas, called CDC "multiple times" and they told her it was okay to get on the crowded airplane even with a fever [video]
---
NASCAR: Tony Stewart makes matters worse for himself when his temper takes over after Charlotte race, ramming Keselowski in pit lane
---
From bad to worse: Nurses treating Ebola patient Duncan in Dallas weren't properly trained, supervisors misdirected them, kept treating other patients, too
---
How bad is Ebola crisis? For first time ever, Obama cancels fundraising trip
---
Thaw? Russia reportedly ready to help fight Islamists in the Middle East
---
Washington: Multiple vulnerabilities in CDC's Ebola 'protocols'; now revising; hasn't apologized
---
Dallas: CDC transferring 2nd Texas health-care worker to Atlanta for treatment
---
New York: Airline stocks tumble on fresh Ebola fears
---
Texas: Second nurse with Ebola should not have travelled by plane, CDC says; flew from Cleveland to Dallas
---
Dallas: Health care worker with Ebola flew on commercial flight a day before being diagnosed
---
Dallas: Second health care worker tests positive for Ebola
---
Putin loses his best friend: Expensive oil
---
Washington: This 2006 U.S. Department of Defense report says what NY Times says was secret until now; media manipulation continues
---
New York: The NY Times claims it has a news story about chemical WMD in Iraq but it's old news for anyone paying attention
---
Mollie Hemingway: President Obama already has an Ebola Czar. Where is she?
---
Dallas: CDC reviewing Ebola protocols; "Patients become more contagious as the disease progresses"
---
Washington: White House refuses to release how much taxpayers pay for Obama fundraising trips
---
Kuala Lumpur: Daredevil base jumpers 'gatecrash' skyscraper pool party [video]
---
TIME: 85% of U.S. nurses say they lack Ebola training
---
Ebola: UK to start fever tests at Heathrow airport
---
UK: Govt ready to sell its 40% stake in Eurostar chunnel train operator
---
Dallas: The decades-old treatment that may save young nurse infected with Ebola
---
Ebola symptoms: What are they and what should you do if you think you have them?
---
Nathan Wolfe: No more Ebola whac-a-mole
---
Ebola: UN medical team member dies in Germany
---
Ebola: UK cancels resumption of direct flights to Sierra Leone
---
Atlanta: CDC chief says U.S. must "rethink" how it handles Ebola
---
Montreal: Lincoln assassin John Wilkes Booth and his trip to Montreal, months before murder
---
FATCA: Sweeping U.S. tax crackdown inflicts heavy collateral damage
---
Fracking impact, eh: Privately, Saudis tell oil market: get used to lower prices
---
New Jersey: Hackensack hospital shows going green doesn't have to cost more
---
Canberra: Australian opposition leader Shorten says Putin shouldn't be attending G20 meeting in Brisbane over the shooting down of MH17
---
Gov. Bobby Jindal: The facts about Ebola funding; poor Obama choices have reduced the capacity of the CDC to deal with infectious diseases
---
Washington: Coalition forces to start using Turkey air bases to attack ISIS; Turkey will start training moderate Syrian rebels for fight against ISIS
---
Syria: Woman leads Kurds in halting ISIS' Kobani run
---
Dallas: CDC moves to de-contaminate home of nurse who contracted Ebola; suggest she 'violated safety protocols'; ominously 'there may be others'
---
Seattle: Will fusion mini-reactor lead to cheap power breakthrough?
---
Myth-busting: Genocide evidence in Colorado shows violent history of native cultures before arrival of Europeans; 14,882 human skeletal fragments
---
Amir Basiri: Appeasing Iran will embolden ISIS
---
American Thinker: Canada is fed-up with U.S. delay of Keystone, now planning alternative pipeline
---
Panetta: Obama surrounded by advisers with 'limited' views, White House-cleaning needed [video]
---
CBS: ISIS loses at least 300 fighters to battles at Kobane as Kurds and airstrikes take tolls
---
Kobane: ISIS pouring reinforcements into fight after suffering heavy losses to Kurd defenders; time to carpet bomb reinforcement routes?
---
Cairo: U.S. pledges $212M to reconstruct Gaza terror tunnels
---
Moscow: Putin said to have ordered 17,600 troops to return from Ukraine border
---
Washington: G20 talks of $2.6T 900-project infrastructure plan to prevent recession; details to come after this week's World Bank meetings
---
Vero Beach: American suicide bomber's travels in U.S., Middle East went unmonitored
---
Sheikh: Saudi students 'who travel for jihad are traitors'
---
Sacramento: Excuses aplenty as California insider Obamacare links uncovered; millions in no-bid contracts
---
Washington: IMF has busy agenda, boosting loans for Ebola fight, urging growth policies to avoid fallback into recession after volatile week on world stock markets
---
London: British counterterrorism forces monitoring 'thousands' of potential extremists in the capital's metropolitan area: Mayor Boris Johnson
---
Dallas: Complete investigation underway; head of CDC hosts Ebola press conference here for playback; infected Texas health-care worker now identified in answers as a woman
---
Dallas: Texas health-care worker tests positive for Ebola; had provided care to Ebola victim Thomas Eric Duncan
---
Kobane: Kurds fight back as Islamic State attempts to take centre of battleground city
---
Kobane: Crisis in Syrian city exposes fissure in Obama's anti-ISIS coalition
---
Monrovia: 41 UN peacekeepers under observation for Ebola after mission reports second case
---
Stephen F. Hayes: Failure upon failure; the disintegration of the Obama presidency
---
Democrat Governor 'blindsided': Oregon 'first lady' cops to hidden 1997 green-card 'marriage of convenience' in exchange for $5G
---
Valour: "I thank my father for not clipping my wings': Malala Yousafzai co-winner of Nobel Peace Prize
---
Oslo: Malala Yousafzai, Kailash Satyarthi win Nobel Peace Prize; two ends of age spectrum, both honoured for focus on ending abuse of young, hailing from Pakistan and India; both have survived murder attempts
---
Polls: Brazilian run-off election a technical tie
---
UK: Carswell makes history to become UKIP's first elected MP after winning Clacton by-election with 12,404 vote majority
---
Luxembourg: France, Germany seek revamp of Schengen laws to fight jihadist exodus
---
Monrovia: U.S. military planes arrive at epicenter of Ebola
---
Ankara: Turkey wants coalition to attack ISIS and Assad; Turkish Kurds want ISIS attacked now, protest violently in streets
---
Syria: Coalition ramps up air strikes on ISIS in Kobani
---
Madrid: As Spanish Ebola patient's health deteriorates, two doctors who treated her are under observation; nurse says she heard about her diagnosis from the media
---
Fighting words: Architect of U.S. air war in Afghanistan says U.S. ISIS strikes too limited; "The coalition should establish 24/7 constant overwatch, with force application on every element of [ISIS] leadership, key infrastructure, forces and personnel—apply unrelenting pressure day and night on [ISIS] throughout Syria and Iraq. Airmen have the capacity, equipment, training, tactics, and knowledge needed for this fight, but airpower needs to be applied like a thunderstorm, and so far we've only witnessed a drizzle."
---
Ebola spread: British man dies of deadly virus in Macedonia and one other taken ill
---
Sanaa: Suicide bombings in Yemen kill 67 after Premier quits
---
Ottawa: U.S. Embassy seen as an ISIS target as Canada investigating 63 potential terrorism cases
---
Ebola: Five U.S. airports to screen for fever
---
Ebola: Spanish nurse worsens, Madrid blames infection on human error
---
Washington: Congressman on House Armed Services Committee says "at least 10" ISIS fighters have been caught crossing border into U.S. from Mexico
---
Ottawa: 'Aspiring' ISIS supporters have been monitored talking "knife and gun" attacks on Canadian and U.S. targets in Canada
---
London: ISIS veteran among the four terror suspects arrested
---
London: MI5 busts ISIS-linked UK terror plot, police suspect plan to publicly behead citizens
---
Dallas: Texas Ebola patient dies as U.S. unveils new screening plan
---
Kobani: U.S. airstrikes kill 45 ISIS militants, and forced them to withdraw from parts of the town under siege
---
Istanbul: Turkey asks U.S. to ramp up air strikes against ISIS
---
Omaha: Journalist with Ebola to get blood from survivor
---
Beiji: ISIS downs Iraqi helicopter, two pilots killed
---
Liberia: World Bank issues dire warning about Ebola's economic impact
---
Montreal: Keystone be darned: Canada finds a surprise route around Obama
---
updated ~ Ankara: More than 18 killed in ISIL protests across Turkey as curfew declared in six provinces
---
Detroit: New Corvette goes from 0 to 60 mph in 2.95 seconds with 8-speed automatic transmission; outperforms vehicles costing much more
---
Langley: Bethany Paquette not only rejected for employment but attacked by foreign company operating in Canada because she's a Christian; taking it to B.C. Human Rights Tribunal
---
Consequences: Wal-Mart cuts health care coverage for most part-timers in wake of Obamacare
---
Hepatology journal: Sweetener high-fructose corn syrup may aggravate liver disease
---
Syria: Airstrikes target ISIS positions near embattled Kobane; will Turkey send tanks and ground troops across border?
---
Stockholm: Three win physics Nobel for invention of blue LED which enabled white lightbulbs
---
Ebola: New concern worldwide as nurse in Spain diagnosed; U.S. considers screening international airline passengers
---
Ottawa: Hillary Clinton tells waffling Canadian opposition parties that military action in Iraq is essential
---
Brussels: NATO says will take action to protect Turkey from ISIS if needed
---
Washington: U.S. Supreme Court refuses to hear appeals of lower court decisions, effectively making same-sex marriage legal in Virginia, Oklahoma, Utah, Wisconsin and Indiana, but leaving U.S. without national legal ruling
---
London: Number of mentally ill patients killed by euthanasia in Holland trebles in a year as doctors warn assisted suicide is 'out of control'
---
Stockholm: Nobel Prize for medicine goes to discoverers of brain's 'inner GPS'
---
San Jose: Hewlett-Packard to split into two public companies, lay off 5,000
---
After negative campaign: Brazil's Dilma Rousseff to face Aecio Neves in election run-off
---
Rex Huppke: Snow in the forecast? Blame Canada!
---
Nolan Finley: Hamas, ISIS are of the same evil
---
Matthew Fisher: Iraq's Christian communities living in fear
---
Barzanke: Iraq's Kurdish front line a dangerous split between those joining ISIS, and those fighting it
---
Barbara Madimenos: He for she, and she for he: feminism is about human rights
---
CENTCOM: U.S. airstrikes hit more ISIS targets in Syria and Iraq
---
ISIS: As a matter of law, we do not need the UN's permission to attack these criminals; ISIS fighters may fantasize about a caliphate, but any state is entitled to stop their rampage
---
Mexico: Massacre victims feared to be missing students; 34 bodies found so far
---
Paul Revere, RIP: Leader of 'Paul Revere and the Raiders', a hit machine in the 1960s and still performing in their 1776 period outfits this summer, dead at 76
---
Sydney: With huge search area mapped, MH370 hunt resuming
---
Ebola: Out of control; how the world's health organizations failed to stop the growing disaster
---
American Thinker: Scientist confesses he made up polar bear population estimates
---
---
Links formerly right here, now at http://www.newswatchcanada.ca/oldnews2014-1.html
---
---
---
---

---
Click this for Kiev/Ukraine video links, videos & screen caps from Feb. 20
---
Ebola: Travellers from stricken countries now limited to 5 U.S. airports
---
Canada raises terror threat level from low to medium due to "chatter"
---
Ottawa: Rouleau was on RCMP radar, passport had been seized;
stalked parking lot for 2+ hours before trying to kill soldiers with car
---
updated ~ St-Jean-sur-Richelieu: Patrice Vincent, 53, a Warrant Officer,
has been identified as Canadian soldier killed by terrorist;
CSIS describes attack as "violent expression of an extremist ideology"
---
St-Jean-sur-Richelieu: Attack "clearly linked to terrorist ideology";
"terrible act of violence against our country, our military, against our values"
---
Montreal: Canadian soldier dies overnight from attack by Rouleau;
both injured soldiers were males, no names have been released
---
updated ~ Montreal: Martin Rouleau, 25, was 'radicalized' Islamist convert
---
updated ~ Montreal: Rouleau made "an extremist threat"
in Canadian Forces office before running over soldiers
---
updated ~ Montreal: Rouleau had been stopped by border police this
summer as he tried to leave Canada to fight with ISIS; shot by
police Monday after chase when pulled knife post-rollover; during
chase, he called 911 and said he was "acting in the name of Allah"


Quebec provincial police examine the wreckage of car driven by Martin Rouleau, 25, who ran over Canadian Forces soldiers in parking lot outside CF office in Saint-Jean-sur-Richelieu, Quebec. Police shot Rouleau following dramatic high-speed chase. One of the soldiers is fighting for his life and other suffered minor injuries. As Rouleau fled from attack scene, La Presse reported, he called a 911 dispatcher and explained that he was "acting in the name of Allah". ~ Patrick Sanfacon Toronto Star
---
Montreal: Two Canadian soldiers mowed down by 'home-grown' terrorist, "radicalized" Martin Rouleau, 25, fatally shot
by police; both soldiers in hospital, one in critical condition
---
Gary: Indiana serial killer says murder spree dates back two decades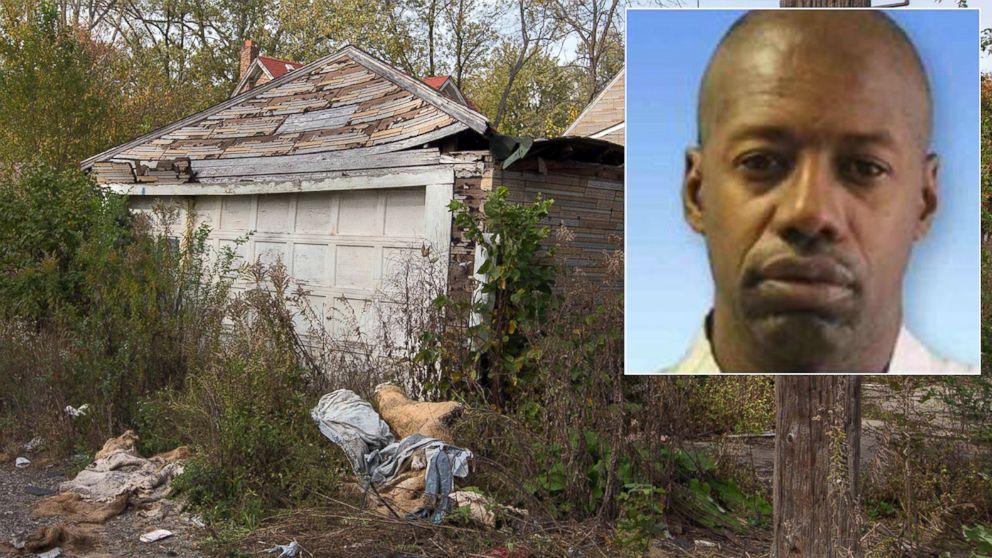 Suspect Darren Deon Vann helped authorities locate the bodies of six victims in Gary, Indiana, after he was arrested in the murder of 19-year-old Afrika Hardy. ~ Jim Karczewsk, Sun-Times Media,Gary Police Department AP Photo
---
Job killers: Electricity prices soaring in top wind power states;
and taxpayer subsidies hide additional costs of wind power
---
Newfoundland: Hurricane Gonzalo drenches southeast, but region
spared brunt of diminished storm as it veers east into North Atlantic


Gonzalo full of rain but lower Category 1 winds as it drenches Avalon Peninsula.
---
Ebola: Is wild 'bushmeat' behind the outbreak? In the Congo Basin,
an estimated five million tonnes of bushmeat per year is consumed
---
Kobani: ISIS losses, reinforcements & exposed re-supply lines
making "target-rich environment for air strikes": White House
---
Hurricane Gonzalo: Bermuda "takes licking" keeps on ticking; storm "very powerful, lasted longer than expected"; Premier praises response
---
Economist/YouGov poll: 82% of Americans closely following Ebola
want quarantine, 66% would block entry from infected nations
---
Eye of the storm: Hurricane Gonzalo scores direct hit on Bermuda: weakens only slightly; electricity knocked out to 80% of residents
---
Ottawa: Canada restricts large-scale fishing in large area of Beaufort Sea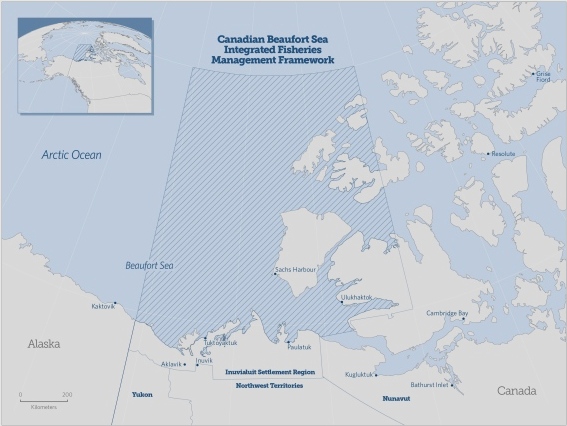 The plan puts an area larger than Hudson Bay off-limits to large-scale commercial fishing.
---
ISIS: RAAF fighters step up strikes in Iraq as U.S. targets Syria
---
updated: 16 dead as vent grate collapses at South Korea pop concert
---
NYC: Alarm after vomiting passenger dies on flight from Nigeria to JFK


Demonstrators outside White House demand a travel ban on October 16 to stop spread of Ebola virus. ~ Reuters
---
Tracking info: Hurricane Gonzalo expected to
hammer Bermuda late Friday afternoon
---
Health crisis: Ebola fears prompt big responses around globe
---
UN: If Ebola not contained in 60 days, world faces 'unprecedented' disaster
---
Ebola crisis: Cleveland plane used for 5 additional flights Tuesday before removed from service; flew to/from Cleveland, Fort Lauderdale, Atlanta
---
Cleveland: Mayor Jackson to address news of Ebola patient at airport
---
Ohio: Plane that carried 2nd Ebola nurse being cleaned at Cleveland
Hopkins International Airport; latest patient stayed with family in Akron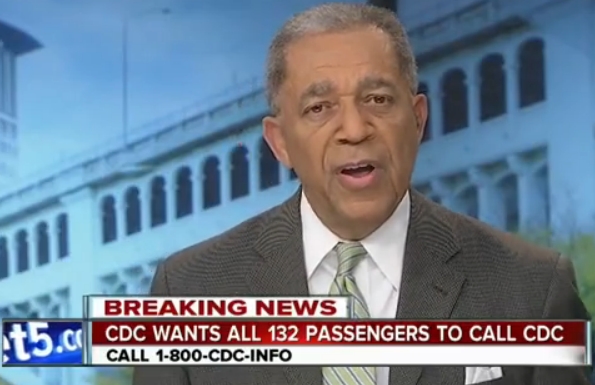 A plane at Cleveland Hopkins International Airport carried an Ebola patient, Frontier Airlines reports. The patient, identified as Amber Vinson, 29, flew into Cleveland Hopkins International Airport Oct. 10 and out Oct. 13. The Akron Firestone High School alumni came to Akron to visit family, the Ohio Department of Health reports. Despite earlier reports, she was not on the Kent State University campus. Anyone who had contact with Vinson is urged to call their local health care provider. ~ ABC Newsnet5
---
St. John's: Hurricane Gonzalo picks up speed, headed for Newfoundland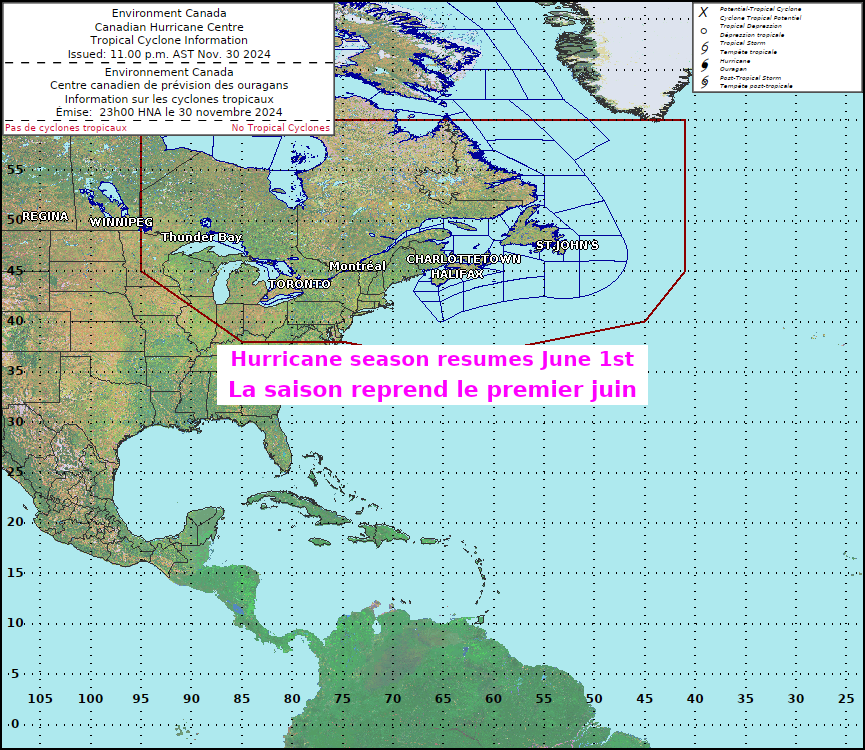 A map from Environment Canada's Canadian Hurricane Centre shows the expected track of Hurricane Gonzalo. ~ Environment Canada Hurricane Centre
---
World crisis: WHO says there could be up to
10,000 new cases of Ebola per week in 2 months
---
Washington: Obama to host ISIS strategy session with coalition partners
---
El Salvador: Pacific tsunami warning cancelled after
big M7.3 mid-depth quake strikes off coast
---
Tony Abbott says he will 'shirtfront' Putin over downing of MH17;
Oz PM says his conversation with Russian bully at G20 summit
in Australia will be 'the toughest conversation of all'
---
Iraq: ISIS rallies '10,000 militants' at gates of Baghdad
---
Kobani Kurds describe fierce street battles as they hold on
---
Iraq: Canadian air cavalry joining heated battle on fringe of Baghdad?
---
Do you know this dirtbag?
Canada: On guard for terrorist attack; "people outside the FBI who have
watched the video have observed that he possibly sounds Canadian"


The FBI has asked Canadians to look at photos and video of this gun-toting ISIS terrorist who appears in its latest
propaganda video, suggesting that people who've heard the masked man's accent suspect he might be from Canada.
The FBI is working with Canadian & European intelligence agencies to identify terrorist. ~ FBI Handout QMI Agency
---
New York: Plane cabin cleaners strike over Ebola at La Guardia Airport;
200 workers say concerned about unsafe working conditions
---
Canada to place quarantine officers at six airports to screen for Ebola
---
RAAF: Australian Super Hornets drop first bombs on ISIS targets
---
RCMP investigating dozens of extremist suspects who returned to Canada
---
Ottawa: Four Liberal MPs abandon Trudeau, abstain from ISIS vote;
other Liberals, former MPs and cabinet ministers, publicly support Govt
---
Washington: White House thanks Canada for joining coalition against ISIS
---
Canada at WAR: MPs vote 157-134 in support of combat mission
against ISIS/ISIL in Iraq; Green MP Bruce Hyer and Independent
Brent Rathgeber vote in support, NDP and Liberals oppose


Canadian Prime Minister Stephen Harper rises in the House of Commons on Parliament Hill to vote for an air combat mission against ISIS on Tuesday, Oct. 7, 2014. ~ Justin Tang The Canadian Press
---
Ottawa: Statement by PM Harper on motion debated in Parliament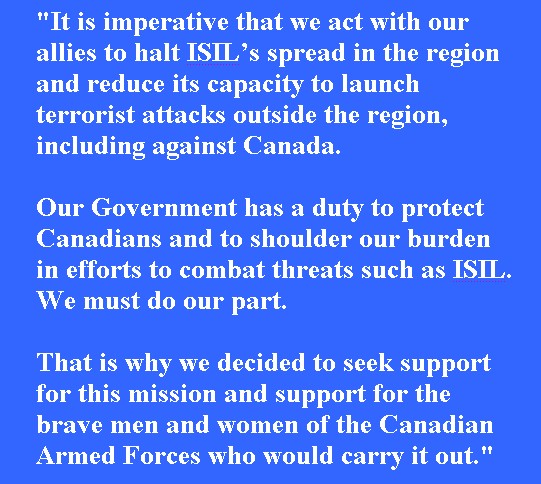 ---
Ottawa: Canadian ISIS attacks will operate out of a Kuwait airfield
… but all the planes and supplies won't get there for a week
---
Madrid: Ebola contracted in Spanish hospital could spread in Europe;
nurse exhibited symptoms for days before seeking treatment
---
Tyler Rogoway: Flock of A-10 Warthogs will make mincemeat of ISIS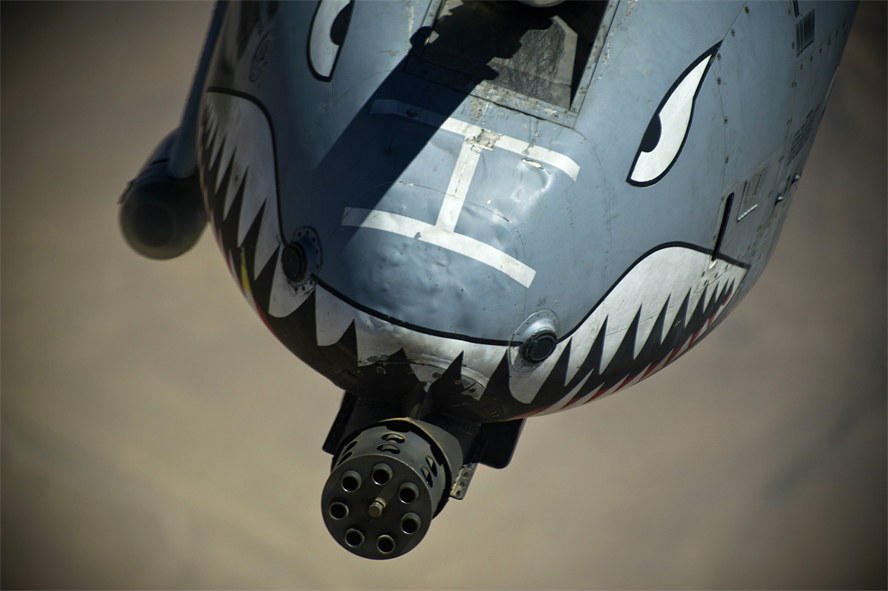 The most capable counter-insurgency and close air support platform in existence, the A-10 Thunderbolt II aka Warthog was designed around a 30 mm GAU-8 Avenger rotary cannon that is its primary armament and is the heaviest automatic cannon mounted on any aircraft. The cannon fires its huge shells at a rate of nearly 4,000 rounds per minute. The A-10 was used in combat for the first time during the Gulf War in 1991, destroying more than 900 Iraqi tanks, 2,000 other military vehicles and 1,200 artillery pieces, making it by far the most effective aircraft of the war. ~ USAF
---
Iraq: Australia, Belgium launch anti-ISIS missions
---
Postmedia deal doesn't include TVA, Sun News Network or French papers
---
Canadian mediaquake: Quebecor sells 175 Sun Media
English newspapers to Postmedia in $316M deal
---
Ottawa: ISIS mission reveals Liberal divide as high-profile
members express support for 'robust Canadian mission'
---
Nicholson: Airstrikes against ISIS needed to fight 'direct threat' to Canada;
Naive Elizabeth May thinks attacking ISIS "makes things worse"


Canadian CF-18s shown re-fuelling in flight. RCAFI
---
Mount Ontake eruption: Final moments of hikers killed
by Japanese volcano captured in poignant photos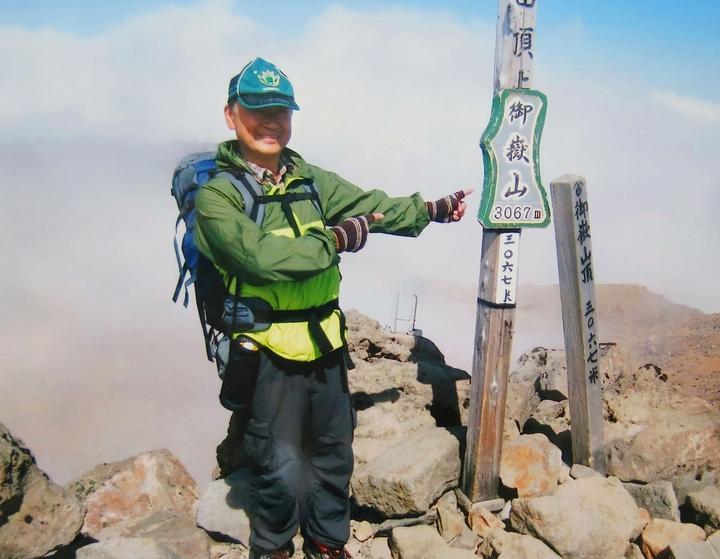 Izumi Noguchi poses on the summit of Mount Ontake shortly before the eruption which killed him and at leastt 50 others. ~ AP/Kyodo News
---
Iraq: ISIS takes former Abu Ghraib prison, putting
Baghdad Airport within artillery range
---
'We will bring these brutal and repulsive killers to justice': Cameron leads international condemnation of ISIS following beheading of Alan Henning
---
Syria: U.S.-led air strikes kill scores of ISIS fighters;
U.S. praises Netherlands for decision to join coalition
---
Andrew Coyne: If Liberals won't support limited action against ISIS,
what kind of mission would they support?
---
NY Times: Trudeau against attacking terrorist beheaders, NDP may be for;
Lightweight Liberal leader appalls Canadians, doesn't care ISIS
"has specifically targeted Canada and Canadians"
---
Canada ISIS plan: Up to six CF-18s to bomb terrorist scum;
Stephen Harper lays it out in detail which any thinking human gets;
"Being a free rider means you are not taken seriously..."
---
QMI poll: Canadians back military action to fight ISIS terror


Two CF-18s from 4 Wing Cold Lake, Alberta. ~ Corporal Patrick Drouin QMI
---
Ebola revelation: 50 people under observation in U.S.
---
Octoberfest! Canadians to get package of tax cuts in coming fiscal update
---
Canada Post: Stamps honour NHL 'Original Six' defence stars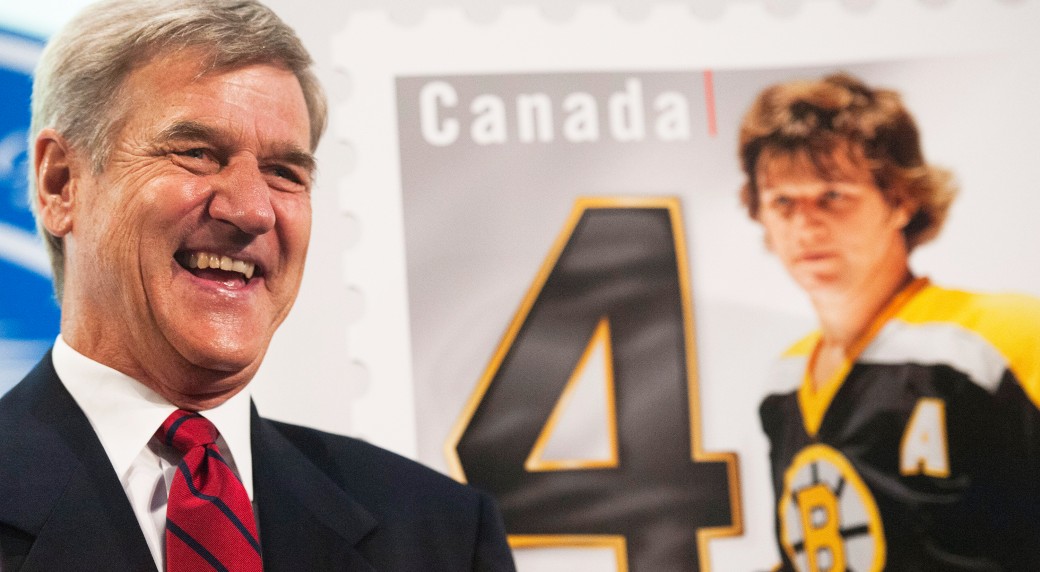 [TOP] Perhaps greatest player ever, Bobby Orr stands beside his stamp during unveiling of NHL stamp series featuring 'Original Six' defencemen at Hockey Hall of Fame in Toronto. [SECOND] Legendary Tim Horton stamp. ~ Yoon CP
---
UN: ISIS committing 'staggering' crimes in Iraq
---
Canberra: Australia to start bombing ISIS; formal invite comes from Iraq
---
Ankara: Turkey votes to join Allies against ISIS
---
Harper to outline proposed new role for Canada in Iraq Friday
in addition to ongoing humanitarian support role, announces PMO;
a House of Commons debate and a vote will follow on Monday
---
World's first: SaskPower's 1.4B carbon capture system now operational


SaskPower officially launched the first-of-its-kind commercial-scale carbon-capture storage project in southern Saskatchewan. ~ Troy Fleece Leader-Post/Bloomberg
---
---
Links formerly right here, now at http://www.newswatchcanada.ca/oldnews2014-1.html
---
For full news link archives since December 7, 2009
follow page links from
NWC Old News
Welcome to Worldwide Visitors
Send news tips to
Editor@NewsWatchCanada.ca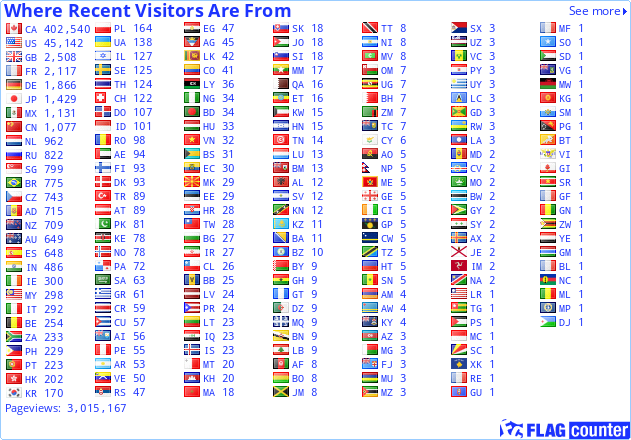 ---
Nobel Peace Prize co-winner: Malala Yousafzai in Toronto Wednesday to participate in 'Strong Girls, Strong World' with Q&A moderated by Prime Minister Harper; later will receive honorary Canadian citizenship
---
ISIS attack: Rouleau was arrested by RCMP this summer; authorities continued to investigate, and this fall met several times with him, his family, the imam of his mosque and outreach police officers
---
Windsor: Possible Caesars bankruptcy and re-structuring in U.S. not affecting local operation
---
Abacus poll: Liberals take immediate hit for ill-considered Trudeau stance on ISIS, drop into virtual national tie with Conservatives after being ahead for months
---
London: Another Huron County wind turbine vandalized
---
Toronto: Liberals target drivers who are stoned; in 2011 "46% of all collisions involving vehicles that resulted in deaths had individuals who were either under the influence of drugs or a combination of drugs and alcohol"
---
Ottawa: Rouleau case underscores passport seizure dilemma; why governments have to walk fine line between civil rights and civil safety; with Opposition harpies blathering rhetoric muddying the waters
---
Ontario: Buffalo airport courts Toronto travellers after new Liberal fuel tax boosts province's air fares
---
Michael Den Tandt: Martin 'Ahmad' Rouleau gives weight to warning of 'dark and dangerous' times
---
Ottawa: NDP MP Jean-François Larose quits party, forms new federal political party called Forces et Démocratie with ex-Bloc MP Jean-François Fortin
---
Winnipeg: Four dead babies found in a storage facility; "various states of decomposition"; autopsies underway
---
Alberta: Six CF-18s leave their base at Cold Lake today for Kuwait
---
Ottawa: PBO grudgingly confirms Canada will run a surplus it didn't project
---
St-Jean-sur-Richelieu: Terrorist Rouleau was active on social media, known to police; called himself AlCanadi and Ahmad Rouleau
---
Terence Corcoran: Fun and profit with Ontario's liquor and electricity monoplies
---
Ottawa: Mulcair plays it smart, says Trudeau's plan to revoke Harper tax cuts is premature and unlike Trudeau he won't raise personal income taxes
---
David Akin: Just so we're clear: Here's my disclosure on income splitting
---
Parker Gallant: Maximizing the mess with Ontario's electricity assets
---
John Ivison: Panel jams a stick between spokes of Ontario government's 'fiscal prudence'; Liberals' crooked accounting gets new comeuppance
---
Toronto: Liberal government under fire over MaRS bailout records; gas plants skullduggery redux?
---
Calgary: Will Harper be re-elected? What polls, economy suggest
---
Waterloo: BlackBerry shares jump on rumour of Lenovo takeover which would likely be blocked
---
MUST-READ ~ Terence Corcoran: If the monetary god is dead, the Bank of Canada offers an alternative
---
Yukon: Grizzly bear entered home before killing Claudia Huber
---
Ebola: Test drills in Halifax successful, Health Minister Ambrose says
---
Toronto: Trudeau says he'll get rid of income splitting for families with children under 18
---
Montreal: Magnotta first-degree murder trial hears from Harper's deputy chief of staff
---
Budgets balance themselves? Justin Trudeau says he's ready to raise taxes; would roll back Harper tax cuts; interventionist, says government knows better how to spend your money; why would he jeopardize 'strongest middle class' in world?
---
Balanced budget: Canada remains at top of world's credit-rating heap, says Moody's
---
British Columbia: Squamish Nation officials removed after financial investigation of First Nations band revealed lack of accountability
---
But can he? Justin Trudeau says he'll stop saying stupid things so voters won't be reminded of his shallowness at election time
---
J.J. McCullough: Chretien to the rescue?
---
Tug to rescue: Russian container ship filled with fuel gets tow to Prince Rupert for repairs
---
Don't get complacent: Harper warns Ebola could arrive in Canada 'very quickly'
---
Rex Murphy: As Trudeau stumbles, Mulcair finds his moment
---
Toronto: Rotary International honours Prime Minister Harper for leadership in fight to eradicate polio; he "has maintained a strong focus on global polio eradication, particularly in Afghanistan, where polio eradication efforts have been a signature project for Canada, and also in Nigeria"
---
Ottawa: Canada to start shipping experimental Ebola vaccine to WHO on Monday
---
Kelly McParland: Liberals risk being left behind as NDP and Tories race to win over the well-off
---
John Ivison: Trudeau's support slipping after failing to back mission against ISIS, Nanos poll indicates
---
Trenton: ISIS has directly threatened the families of Canadian Armed Forces personnel going to Iraq, yet Opposition and media whine about not being allowed to identify them
---
Toronto: Inspections find 13 Ontario hospitals unprepared for Ebola cases
---
Simushir: Fuel-laden Russian cargo ship, under tow by Canadian Coast Guard ship 'Gordon Reid' off Haida Gwaii
---
Ottawa: Airstrikes alone won't defeat ISIS, Canada's chief of defence staff says
---
Ottawa: TSX hits one-week high on U.S. data, oil prices
---
Haida Gwaii: Russian container ship carrying hundreds of tonnes of fuel adrift off northern B.C. coast
---
updated ~ Ottawa: Canada boosts Ebola spending to $65M with additional $30M on outbreak in West Africa, including more mobile labs; also has mobile SWAT team ready to quickly go to anywhere in Canada where Ebola pops up
---
Toronto: Panel tells Wynne 'don't sell LCBO, Hydro or OPG', but make foreign-owned Beer Store pay for its monopoly
---
Pack journalism? CBC caught distorting CRA story to fit convenient political pigeon hole; to get tax breaks have to agree to and live by rules
---
Ebola: Ottawa nurses want better safeguards; dealt with suspected case last weekend
---
Toronto: Ontario ramps up for Ebola, 10 hospitals set for referrals; in Ottawa, Kingston, Toronto, Hamilton, London and Sudbury
---
Ebola: Air Canada flight attendants to wear rubber gloves
---
Toronto: Subway service resumes, but some Toronto-area residents still without power after heavy rain dump Thursday
---
Fog, snow and snog: Officials warn drivers in Southwestern Ontario to be prepared for rough fall and winter weather
---
Calgary: Federal govt names new Canada Excellence Research Chair whose job will be to develop ways to extract oil from oil sands more efficiently using nano-scale techniques that require less energy and water while reducing emitted CO2
---
Robyn Urback: Fluffy Justin Trudeau feature in Chatelaine magazine is an insult to serious women voters
---
Ottawa: Out-of-touch union sues government so the 30% of Canadians who have door-to-door mail delivery can keep it
---
Entertainment: Casino glam and how to practice; getting your game up to speed
---
Kurdistan: Life in the shadow of ISIS: 'We are afraid to speak'
---
Calgary: Downtown blackout caused by vault fire is over: 'electricity is flowing'
---
Nepal: Canadian hiker believed missing in Himalayas posts on Facebook that she's safe
---
Life and death: Ebola fears have North America on high alert; Canada Fed Health Minister urges provinces to conduct test runs
---
Himalyan Times: Deadly blizzards were unusual for this time of year
---
Toronto: Naive Ontario Health officials say 'little' chance of Ebola in province "because no direct flights from West Africa"; apparently can't spell 'connecting flights' or 'Cleveland'
---
Ottawa: New Elgin Street building for Finance Department named for late Jim Flaherty
---
Toronto: Nurses reveal gaps in Ebola preparedness in Ontario hospitals
---
Nepal: 4 Canadians among 12 killed in Himalayas by heavy blizzard; 3 other Canadians rescued
---
Toronto: Liberals quietly changed public protection rules to loan MaRS $224M to build ill-fated tower
---
Cold winter, less lake effect snow: Lake Superior and Lake Michigan now 6 degrees colder than last year; 3.5 degrees colder than normal
---
New Brunswick: Liberal MPP quits only 3 weeks after being elected; says had second thoughts about time required, apologizes
---
Fort St. John: Provincial and federal governments give environmental approval to $8B hyrdo-electric dam on Peace River in Northern B.C.
---
Toronto: Oil producers face price war over slowing global demand
---
Ontario: Patient tests negative for Ebola in Belleville
---
Toronto: Oil price slump drives TSX to 'all-out correction'
---
Sept-Îles: Ottawa, Quebec clear path for Gulf of St. Lawrence oil production
---
Ottawa: NDP's Mulcair pledges billions for national childcare spending program; will eat up increasing $ billions from 2015 to 2023; few details because faces patchwork negotiations with provinces who have differing needs, existing programs
---
Ottawa: Should CBC be part of a censorship consortium flying in face of court precedents? read internal emails
---
Howard Knopf: Much ado about copyright, campaigns and political ads; CBC-led backroom censorship consortium raises questions
---
Ottawa: Canada reviewing Ebola strategy
---
Montreal's French invasion: Immigrants from France flock to the city
---
Ebola: When it's contagious, how it spreads and other things you need to know to stay safe
---
Mississauga: Hazel McCallion accused of 'complete betrayal' as she breaks word and tries to push voters towards a successor after decades as mayor
---
Slocan City: RCMP say suspect Peter DeGroot dead after shootout
---
Ebola: First human trials of Canadian vaccine start in U.S.
---
Ebola: Ottawa Hospital patient tests negative
---
Celine Cooper: Justin Trudeau's foreign-policy comments threaten Liberal Party; is Trudeau its biggest liability?
---
Ebola: Belleville patient, member of Canadian Forces, had been in Sierra Leone, considered 'low-risk'; all protocols followed
---
Edmonton: Local patient does NOT have Ebola say officials
---
updated ~ Ontario: Ebola-like symptoms seen in 2 people isolated in Ottawa and Belleville; both had been in West Africa
---
Toronto: Canadian-made Ebola vaccine to start clinical trials in healthy humans today
---
Monte Solberg: Justin shows he's not ready to lead; "He's almost 43. We are past the point where he is suddenly going to get international relations. We can quit waiting for him to have insights into how the economy works."
---
Richard Gwyn: Trudeau's gaffes threaten his lead; the House of Commons debate on military action against ISIS may have turned tide on Trudeau's popularity
---
Michael Warren: Why Justin Trudeau's high wire act may end badly; the Liberal leader has a tendency to say dumb things
---
Wall Street Journal: Canadian Pacific has approached CSX about merger deal; would create 35,000-mile $62B behemoth on steel wheels; they are two of three Class I railroads serving most of U.S. East Coast; CPR runs from Quebec ports to Pacific
---
Linguist: ISIS militant who executed soldiers speaks like a Canadian; "it's just a matter of time before something regrettable happens here" says radicalization professor
---
Ebola: Federal Govt urges Canadians in 3 West African countries to come home; will be screened by quarantine officers upon arrival
---
Calgary: Downtown underground vault fire destroys electrical system for blocks along with knocking out 911 landline service; repairs could take 'up to a week'
---
Ottawa: Federal by-elections will be held November 17th, in electoral districts of Whitby-Oshawa (Ontario) and Yellowhead (Alberta)
---
Wall Street: Canadian head of Fiat Chrysler chooses Canadian Thanksgiving/U.S. Columbus Day to list fully merged company on New York Stock Exchange
---
John Ivison: Conservatives planning to enhance child care benefit for parents in Fall fiscal update
---
Edmonton: Lawyer claims violent drug dealer wanted on Canada-wide warrant hid from police for 17 years — in his own basement
---
Andrew Coyne: Iraq mission is justified whether or not ISIS is a direct threat to Canada
---
Edmonton: Peter Pocklington gets standing ovation at Oilers reunion of '84 Stanley Cup team
---
Toronto: Ontario acts to protect illegal aliens from feds; will no longer allow border agents on road safety blitzes
---
Toronto: Canadians volunteering for Ebola response; veterans warn it's not for all
---
Ottawa: Harper is right about emissions decline since 2005; meanwhile, Environment Commissioner Julie Gelfand was wildly speculating on future; weighing what they said
---
Andrew MacDougall: Harper must force the opposition to act like the government
---
Toronto: Parker Gallant is mad as hell; Ontario wind turbines a money pit; paying owners when or when they don't produce [video]
---
Toronto: Liberals say they understood huge risk of $224M MaRS loan; total bailout $309M
---
Toronto: Ontario taxpayers hit with $450,000 mortgage payments for MaRS
---
Ottawa: Unemployment drops or stays same in every province except New Brunswick, where voters rejected fracking jobs
---
Statistics Canada: Unemployment down to 6.8%, lowest since December 2008; "adjusted to concepts used in U.S., rate in Canada was 5.9% in September, the same as in U.S.
---
Ottawa: Canadian jobs surge by 74,000 as unemployment rate drops to 6-year low
---
Ottawa: Supreme Court says Kazemi's death a 'tragedy,' but family can't sue Iran
---
Toronto: Ontario 'lagging' in enterovirus fight as Toronto toll mounts; 150+ kids in province confirmed to have EV-D68, some suffering paralysis — but govt not declaring it reportable
---
David Akin: A premature copyright objection from the Parliamentary Press Gallery
---
WTO Director: Canada among nations losing out because of global trade stalemate
---
Psychotic reactions and lung cancer: Study finds regular marijuana users increase their chances of developing psychotic symptoms and disorders like schizophrenia
---
Insider trading: Union-led consortium backed by Liberal big-wig offering to buy 75% of LCBO for $11B; not open for other bids?
---
Wadena: Saskatchewan train derailment cars same DOT-111s as those in 2013 Lac-Mégantic disaster
---
Whitby: Stephen Harper announces doubling of Children's Fitness Tax Credit to $1,000 for 2014, and making it refundable in 2015
---
Petrolia: Municipality takes bull by horns, sets strict limits to infrasound noise generated by wind turbines
---
Globe editorial: Justin Trudeau's lousy week; "Suddenly we've been hit with the temptation to say, Quiet, Justin. The adults are talking."
---
Ottawa: Mounties tracking 90 individuals in terrorism probes
---
Thomas Walkom: Good economic news outshines war vote; corporate and individual taxpayers are making more money than expected — good news both for them and the Conservatives
---
Ross McKitrick: Guy at Broadbent Institute is pretty sure he rebutted report he hasn't read; nope, "economic models used to generate climate policy plans are calibrated to match climate models, not climate data, and the models have been diverging from the data for the past two decades", which warmists don't get
---
Defies Trudeau: Liberals should support air strikes in Iraq, ex-minister Axworthy says
---
Globe editorial: On balance, Harper's choice for military action in Iraq is right
---
Chantal Hébert: Justin Trudeau is Canada's first war casualty
---
Tarek Fatah: Kurds abandoned by Liberals, NDP
---
Jeffrey Simpson: This isn't 'Harper's war'; "UK, France, Australia and Netherlands would scorn kind of explanation advanced by Liberal Leader Justin Trudeau – that a country can be engaged militarily through humanitarian aid"
---
CRTC fall-out: U.S. TV content providers threaten to stream their content online if 'pick and pay' cable mandated in Canada; but would internet scheme also kill their current golden goose?
---
Andrew Coyne: Whether we choose action or inaction against ISIS, there will be risks
---
Washington: Harper is 'making the right decision' on ISIS mission: longtime New Democrat Gary Doer
---
Michael Den Tandt: Trudeau looks weak as he leaves defence of incoherent Liberal strategy on Iraq to others
---
Saskatchewan: Major train derailment and oil tanker fire near Wadena
---
Chantal Hébert blames Stephen Harper for Trudeau making bad decisions and playing politics with Iraq; offers weak speculation to back her argument
---
Spiegel: Michael Ignatieff interview: 'Those fighting ISIS are the lesser evil'
---
Addiction journal: Adverse health effects of recreational cannabis use; "driving while cannabis-impaired approximately doubles car crash risk"
---
Forum Research poll: Support continues to drop for federal Liberals; down from 12% lead in July to 4% lead today
---
Trying to have it both ways: Liberals will support Iraqi combat mission after voting against it, Garneau says in flip-flop
---
Lawrence Martin: Did Trudeau reject a Liberal combat plan? "Mr. Trudeau may well end up regretting his decision"
---
TD analysis: Ottawa on track for $71B in surpluses over next six years
---
Toronto: U.S. junk-bond specialists behind Postmedia's Project Canada; not surprisingly a competitor reflects gloomily on Sun Media purchase
---
CETA connection suggested: European Union drops plan to label oilsands crude 'dirty'
---
Toronto mayor race shocker: Outlier? Forum Research poll puts Ford and Tory in virtual tie; John Tory 39%, Doug Ford 37%, Olivia Chow 22%
---
Ottawa: Canada speeding up Syrian refugee intake
---
Ottawa: Opposition threatens to make Canada global outlier
---
Ottawa: John Baird announces $10M in aid for ISIS victims as debate on combat mission in Iraq kicks off in House of Commons
---
Toronto: One dead, four schools on lockdown after shooting in west end
---
Ottawa: RCMP charge former Liberal Party National Director; faces $200,000 fine, 2 years in jail; his client reported him
---
Robyn Urback: Could the 'Olivia Chow effect' trip up Justin? "Trudeau has the charisma Chow seems to be lacking, but not the gravitas to back it up"
---
Kelly McParland: Justin Trudeau's failure to launch; Trudeau again raises questions about his qualifications for higher office — Canadians may start to notice
---
Ottawa: Canada's improved fiscal situation got big boost from increased income and corporate tax revenue; numbers released
---
Baghdad: ISIS publicly executes 6 Iraqi troops 140 km west of capital
---
Montreal: Quebec Premier Couillard: 'The International community is expecting Canada to play a role' in 'justified' fight against ISIS; it has "provoked international scorn, causing instability" in the region, and the majority of Quebeckers consider its behaviour 'odious'
---
Rex Murphy: Trudeau's joke about Canadian jets bombing ISIS reveals an unserious mind
---
Bounceback: Rainfall pushes levels on Great Lakes to their highest since 1990s
---
---
Links formerly right here, now at http://www.newswatchcanada.ca/oldnews2014-1.html
---
---
---