---

---
Eugene Cernan: Last man to walk on the moon, dead at 82


Eugene Cernan salutes the American flag during the Apollo 17 mission in 1972. ~ NASA
---
Cancun: 2 Canadians among 5 dead after Mexican nightclub shooting


This photo made available by newspaper Luces del Siglo shows the moments after the shooting in Playa del Carmen, Mexico. ~ Luces del Siglo EPA
---
updated End of 'Greatest Show on Earth' shocker:
Ringling Bros. and Barnum & Bailey Circus to close after 146 years


Ringling Bros. and Barnum & Bailey performers ride camels during a performance Saturday, January 14, 2017, in Orlando, Florida. The Ringling Bros. and Barnum & Bailey Circus will end the "The Greatest Show on Earth" in May, following a 146-year run of performances. Kenneth Feld, the chairman and CEO of Feld Entertainment, which owns the circus, told The Associated Press, declining attendance combined with high operating costs are among the reasons for closing. ~ Chris O'Meara AP Photo
---
Not happening: Kremlin and Trump Press Secretary both deny
Times report of planned meeting with Putin in Reykjavik
---
updated Fake news? Trump wants Reykjavik summit with Putin?
---
Conrad Black: Canada is doing well — but we could do so much better


Conrad Black asks: "What excuse is there for us not having as high a standard of living as Germany, the Netherlands, Denmark, or Australia?"
---
Here now: Google's Thing translator enables instant language translation
---
Rebel Media: Leadnow admits getting U.S. funding to interfere
in 2015 Canadian election; will investigation/charges follow?
---
Washington: Republican-led Senate takes first step to repeal 'Obamacare'
---
Trump's pick for top diplomat, Tillerson, takes tough line on Moscow
---
Press conference: Trump global business to be run by his sons; money spent by foreign govts at his hotels will be donated to U.S. Treasury
---
Nova Scotia: Crew rescued from grounded tanker off Cape Breton coast


The Arca 1 is shown in a Department of Fisheries and Oceans handout photo. The ship ran aground off the coast of Nova Scotia, Sunday, January 8, 2017. Salvage crews will attempt to pull the tanker off the sandy bottom during high tide today.
---
Geometry the thing: MIT reveals gyroid shape has super strength
---
Strait of Hormuz: U.S. Navy Destroyer fires warning shots at Iranians
---
Warming? Weekend storms left snow or ice behind in 49 of 50 states
---
Guadalajara: Mexico arrests suspect in shooting of U.S. consular official
---
New York: Eastern U.S. digs out from big snowstorm, braces for cold
---
Geoffrey Clarfield: How the UN is trying to sneak
its unCanadian 'values' into Canadian schools
---
Mexico: U.S. consular officer in stable condition after shot
outside Guadalajara consulate; manhunt underway
---
LA Times: How bad will California's monster storm get?
Here's what you need to know


California Highway Patrol has established a chain checkpoint near Bishop. Up to 12 inches of rain is expected to fall on areas below 8,500 feet beginning Saturday morning, and up to 7 feet of snow could bury higher elevations, according to the National Weather Service. This weekend's system could bring 36 consecutive hours of heavy rain from Mammoth Mountain to Susanville, in Lassen County. ~ Brian van der Brug Los Angeles Times
---
Daily Beast: Ft. Lauderdale gunman Esteban Santiago was being
prosecuted for strangling his girlfriend in Alaska
---
Ft. Lauderdale shooter Estaban Santiago, 26, made confused visit to FBI
in Alaska & told them U.S. Intelligence forced him to watch ISIS videos
---
updated Florida: 5 dead, 8 injured in shooting at Fort Lauderdale-Hollywood airport; shooter did NOT arrive on Air Canada flight, as earlier reported


Florida's Fort Lauderdale-Hollywood airport: the shooting took place in the baggage claim area of Terminal 2. ~ CBC
---
San Diego: U.S. Navy dolphins to help save endangered vaquita porpoises
---
Building the Wall: Trump and Congress move to use existing law to start
wall construction quickly; Mexico will pay for it via surcharges or duties


Workers build taller wall along Mexico-U.S. border separating the towns of Anapra, Mexico and Sunland Park, New Mexico, Thursday, November 10, 2016.
---
Go Canada! New York Times names northern neighbour — the whole
country — as its top destination pick for 2017 in annual listing


NYT: "Canada is huge — the world's second-largest country by area. It's also a world unto itself, with cosmopolitan cities, barely explored natural wonders and everything in between. And this is the year to visit: In honour of the 150th anniversary of its confederation, when the original colonies came together as one country, Canada is rolling out the welcome mat. All of its more than 200 national parks and historic sites are offering free admission through the year, from the turquoise lakes and mountain peaks of Banff in Alberta to the rolling dunes and red sandstone cliffs of Prince Edward Island along the Atlantic Coast to the newest reserve, the glacial-rounded Mealy Mountains in Labrador."
---
Detroit News: Ford has a better idea: cancels $1.6B Mexico plant,
invests $700M in expanding Michigan plant; says 'listened to Trump'
---
Istanbul: Turkish media names gunman as 28-year-old Iakhe Mashrapov
---
Istanbul: Selfie video of attacker found; said to be Chinese Muslim Uighur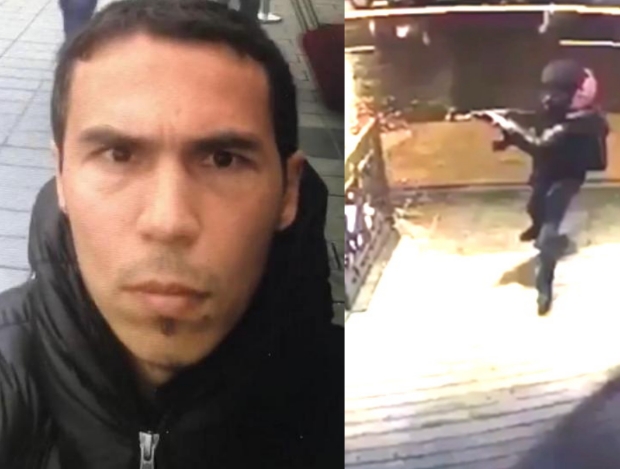 Reina night club attacker shown in selfie video capture (left) and security camera footage as he entered club on killing spree on New Year's Eve (right). Police have reportedly questioned his wife and apparently know his name; he is said to be a Chinese Muslim Uighur. It's now reported that most of the dead were foreign tourists.
---
Istanbul: ISIS claims responsibility for deadly night club attack;
manhunt continues, details emerge of methodical killing spree
---
David Akin: Trudeau holidays secretly abroad as Canada begins
celebrating 'once-in-a-lifetime' anniversary — 150 years as country
---
Istanbul: Manhunt underway for Reina nightclub killer; caution urged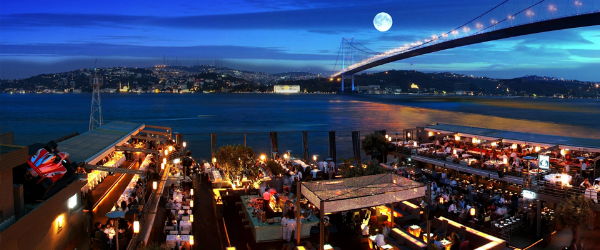 Reina night club on shores of Bosphorous had armed security. Many survivors reportedly dove into water to escape.
---
Happy 150th! Canada 1867 - 2017
---
---
Links formerly right here, now at http://www.newswatchcanada.ca/oldnews2016-2.html
---
For full news link archives since December 7, 2009
follow page links from
NWC Old News
Welcome to Worldwide Visitors
Send news tips to
Editor@NewsWatchCanada.ca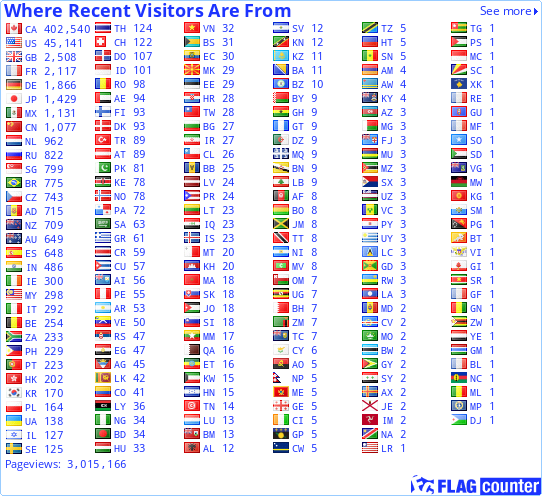 ---

---

For full news link archives since December 7, 2009
follow page links from
NWC Old News
---