---
Washington Post: Saudi Arabia arrests 88 suspects in alleged al-Qaida cell
---
Pentagon: Death of al Shabaab leader in U.S. strike would be major blow
---
Washington Post: Islamic State claims to have beheaded American journalist Steven Sotloff
---
Mitt Romney: Obama's mistakes led to the rise of ISIS
---
Jennifer Rubin: The Syria canard: The same voices who refused to recognize the growing threat of ISIS before it took root in Syria and Iraq now claim we have no viable options for confronting a fundamental threat to U.S. and its allies
---
Jonah Goldberg: If 'evil' doesn't apply to ISIS, what does?
---
Pittsburgh Tribune-Review: Verbatim: what was said this week
---
David M. Shribman: The world is changing fast and the United States seems stuck
---
Poroshenko: Kiev doesn't ask West to send troops but expects military-technological aid
---
Latest outbreak first spread at Sierra Leone funeral: Five co-authors of a new Ebola study died of the virus before their research was published
---
Judicial Watch: Imminent terrorist attack warning by Feds on U.S. southern border
---
Henry Kissinger: The assembly of a New World Order; the concept that has underpinned the modern geopolitical era is in crisis
---
Washington Post: War in Europe is not a hysterical idea; the time to prepare is long past
---
Schwartz: An expert at the quick flip cooking up a whopper deal; Burger King's chief has displayed both self-belief and financial wizardry
---
Moscow: Families of Russian troops in Ukraine want answers from Putin, not lies
---
Berlin: Merkel ally sees Russian invasion as 'act of war' as Germany debates role
---
Kiev: Ukraine to initiate cancellation of Ukraine's non-bloc status, seek full NATO membership
---
London: Terror attack on UK 'highly likely' as threat level raised
---
NY Times: Beheadings in Syria by ISIS now routine, UN panel says
---
Bloomberg: Can the Middle East re-draw itself?
---
New York: Tsarnaev sister arrested on suspicion of making bomb threat
---
Paris: Air France urged to suspend Sierra Leone flights over Ebola; British Airways extends its existing suspension into 2015
---
USA Today/Suffolk University poll: Romney breaks away in Iowa as frontrunner for 2016 with 35% support and no others in double digits
---
Viv Forbes: Cut the costly climate chatter
---
Human Rights Watch: Hamas must stop extrajudicial execution of collaborators
---
WSJ: 2008 meltdown was worse than Great Depression, Bernanke says in deposition
---
Forbes: No, inversion is not unpatriotic. Yes, we need corporate tax reform
---
U.S. tax-hungry: Ohio Democratic Senator calls for Burger King boycott over planned Tim Hortons deal
---
Loose lips sink ships: The U.S. had no idea Egypt and UAE were going to bomb Libya
---
Oswegatchie: Amish to build garage for couple who returned kidnapped girls
---
Ukraine: President calls snap vote amid fighting; October 26 election
---
Beirut: Over 500 dead in battle as ISIS seizes Syrian air base
---
Islamic State? No, call it QSIS, says top Islamic authority in Egypt
---
BBC: Whole organ 'grown' in world first; findings published in Nature Cell Biology journal
---
Bat to monkey to lion: Smuggled 'bushmeat' is Ebola's back door to America
---
What are your cops wearing? When police officers in one small California city started wearing body cameras, citizen complaints against police fell 88%
---
Lima: M7.0 mid-depth quake strikes southern Peru
---
Rear Admiral Edward Masso, ret'd: Our aircraft carriers are not sitting ducks
---
Richard Attenborough: The irreplaceable actor, director and producer dead at 90
---
Maureen Dowd: The Golf Address; Obama eviscerated for avoiding his responsibilities
---
Toronto: Months-long backlog of Americans in Canada seeking to renounce U.S. citizenship
---
Foreign Policy: Putin's 'humanitarian' convoy is simply a pretext for the war the Kremlin's been planning for months
---
No trials: Hamas publicly executes 18 Palestinians suspected of 'collaboration' with Israel
---
Sinai: Egypt tourist bus crash leaves 33 dead and 41 injured
---
Jerusalem: Targeted assassinations of its top commanders deal Hamas a heavy blow; Thursday's killings appears to have thrown Hamas off balance for first time
---
Ferguson: Town residents say their small city has been mischaracterized by media; former mayor says it's not a hotbed of racial tension, "people get along here"
---
Atlanta: U.S. aid workers released from hospital after cleared of Ebola
---
Jerusalem: Three senior Hamas leaders killed in Israeli air strike as foreign airlines are placed on high alert after militant group threatens to target Tel Aviv airport
---
Brooklyn: Canadian drug kingpin, New York's top marijuana supplier dubbed Pot Playboy, gets 27 years behind bars
---
Washington: Obama waits 24 hours before condemning ISIS beheading of American journalist; was busy playing golf
---
Ferguson: Missouri cop was badly beaten before shooting Michael Brown says source
---
Ferguson: Canadian newsman arrives on scene with deep biases, quickly starts re-thinking whether race played any factor in death of thug Brown as sees "racial stereotypes" played out in front of him
---
Japan: Mudslides kill 36 in Hiroshima
---
Ferguson: Officer Darren Wilson suffered "orbital blowout fracture to eye socket" during Mike Brown attack; "more than a dozen" witnesses step forward to back cop's version of assault
---
Don Pardo: Saturday Night Live announcer dead at 96; 38 years as SNL's commanding voice, longtime announcing career
---
Ferguson: Police come under gunfire, arrest 31 in Missouri racial unrest
---
Social media: People starting to get risks, more keeping child pix offline
---
Damascus: Syria strikes hard at militants as U.S. targets them in Iraq
---
Ukraine: Dozens killed in attack on refugee convoy flying white flags
---
NY Times: Autopsy results disagree with claims by "eyewitnesses"; Brown shot from front, arms not raised, 4 of 6 bullets hit right arm of 6'4" 290-pound teen resisting arrest, assaulting cop
---
Ferguson: Finally, Missouri Gov. Nixon gets it, declares curfew; indecision allowed days of rioting
---
Iraq: ISIS mass-executes scores of Yazidi men; taken away in groups of a few dozen each and shot on the edge of village
---
Reuters: Islamic State 'massacres' 80 Yazidis in north Iraq
---
Caliphate abuse: ISIS child recruitment push hints at long-term ambitions
---
Ferguson: Other side of the story: shot teen Michael Brown not so innocent, had committed 'strong-arm' robbery, resisted arrest, tried to grab officer's gun in squad car, say police
---
2016: Clinton backtrack, conflicting statements muddle Syria message; where did she really stand?
---
New York: Coca-Cola buys 16.7% stake in Monster beverage; sub-brands will change hands
---
Lauren Bacall: Dies at age 89
---
Iraq: My night on the mountain of hell with dying Yazidi refugees
---
Big loss: Robin Williams dead at age 63; funny man defined improvisation
---
George Jonas: How the communists killed communism
---
American Thinker: Scientist confesses he made up polar bear population estimates
---
---
Links formerly right here, now at http://www.newswatchcanada.ca/oldnews2014-1.html
---
---
---
---

---
Click this for Kiev/Ukraine video links, videos & screen caps from Feb. 20
---
9/11 redux? Missing Libyan jetliners raise fears of suicide airliner attacks;
western intelligence agencies warn jets could be used in terrorist attacks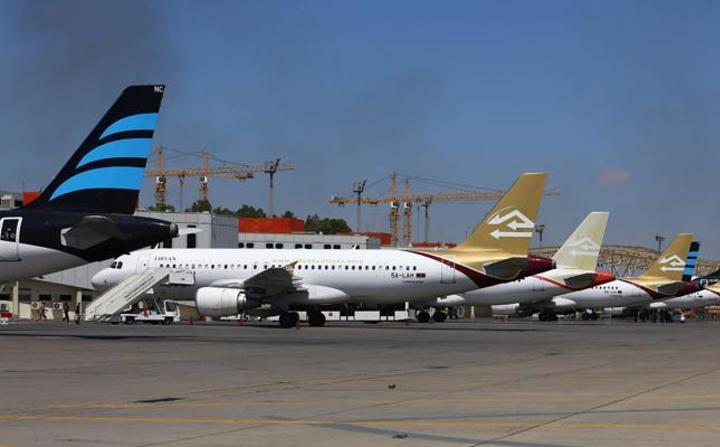 Islamist militias in Libya took nearly a dozen commercial jetliners last month, and western intelligence agencies have issued ominous warning.
---
Atlanta: CDC director calls for worldwide effort to stop Ebola
---
NY Times: Affiliate of Al Qaeda confirms capture
of UN peacekeepers in Syria
---
Putin, defiant toward West, likens Ukraine conflict to WWII
---
Europe on alert: 7 NATO allies to create new rapid reaction force;
Denmark, Latvia, Estonia, Lithuania, Norway, the Netherlands and Canada
---
Nuclear extortion: Putin reminds world Russia has nukes
---
Hapless: Texas Gov. Perry pounds Obama for 'no strategy' on Syria
---
NATO to Russia: "Stop 'illegal' military operations in Ukraine"
---
UN: Death toll in east Ukraine nearly 2600
---
Russian troops in Ukraine a 'game-changer'; Ukraine's
President says it draws "Ukraine and entire world into a full-scale war"
---
Putin's deadly adventurism: Over 100 Russian
soldiers killed in single Ukraine battle
---
Kiev: Russian Army, in two armoured columns, captures
key Ukrainian town of Novoazovsk on Sea of Azov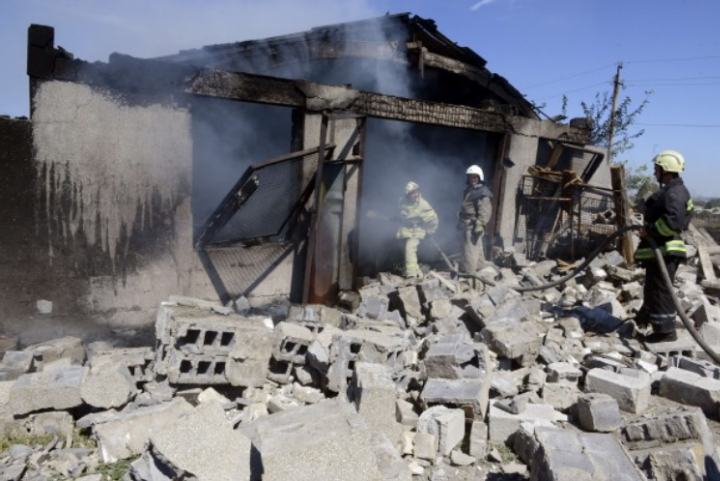 Firefighters work to extinguish a fire after shelling by pro-Russian militants on outskirts of the small southern Ukrainian city of Novoazovsk, Donetsk region. August 27, 2014 ~ Alexander Khudoteply AFP/Getty Images
---
WSJ: Buffett's Berkshire to pay U.S. tax rate on Burger King investment;
pure tax rate comparison misleading as some states have low corp rate


From article comment section: "The real benefit to headquartering in Canada isn't the corporate tax rate, which is actually competitive with the rate Burger King pays in Florida. It's because Canada doesn't practice top-up taxation as the U.S. does -- this means profits earned by subsidiaries outside the U.S. will in the future be taxed only at the rate of the host country. The U.S. deems it proper to add its own taxation to that paid elsewhere. Thus this deal will allow Burger King (and Tim Hortons, which already operates abroad) to grow faster than competitors based in the U.S. Warren Buffett gets it. Will other US corporations?"
---
They score! Tim Hortons, Burger King agree to merger deal;
New company Canada-based; Tim Hortons shareholders get $$ + stock


The combination of Canada's international coffee/doughnut juggernaut with the growing international presence of Burger King will create world's third largest fast-food company with combined global sales of $23 billion and have 18,000 locations in 98 countries. The new combined company would be based at the current headquarters of Tim Hortons, in Oakville, Ontario, just west of Toronto. Burger King would continue to maintain its global home in Miami.
---
Losing business: Deep tax cuts opens Northern front for U.S. companies;
and CETA and other international free trade deals make it even better
---
Michael Den Tandt: 'Use it or lose it' — Harper's Arctic
strategy more than just a political gambit


Canadian Prime Minister Harper gestures towards the ship Martin Bergmann as he stands on a wharf
Saturday, August 23, 2014 in Cambridge Bay, Nunavut. ~ Adrian Wyld The Canadian Press
---
updated Bay area quake: 120 injured, broken gas/water mains, buildings;
state of emergency declared as damage being assessed, trailers burn
---
Napa: M6.0 quake damages buildings, infrastructure;
biggest California quake since 1989


Damage to a building in Napa, California early Sunday, August 24, 2014. Officials say an earthquake with a preliminary magnitude of 6.0 has been reported in California's northern San Francisco Bay area. ~ Lyall Davenport AP Photo
---
California: Shallow M6.0 quake rocks San Francisco Bay area
---
Reykjavik: Iceland raises aviation volcano alert to red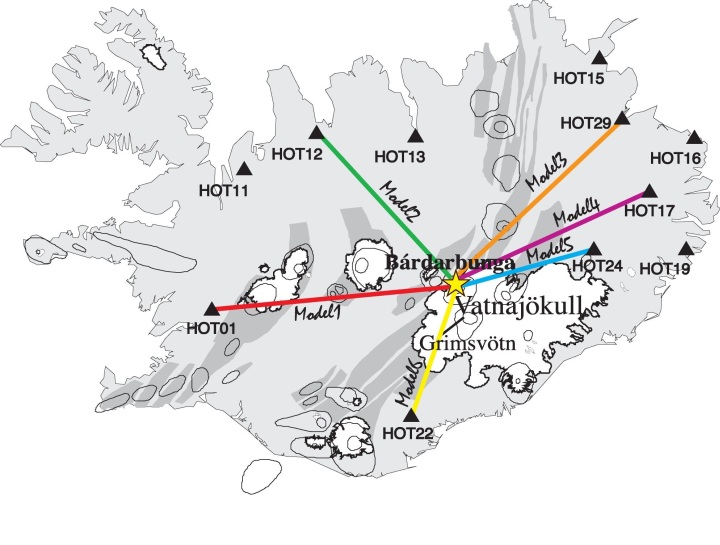 The Bárdarbunga volcano lies beneath the 500-metre-thick Vatnajokull icecap, the largest glacier in Europe.
---
NY Times: Russia invades Ukraine, firing artillery on Ukraine forces
---
New York: Obama slammed for serial insensitivity and inattentiveness;
his AWOL behaviour seen as 'conduct unbecoming a President'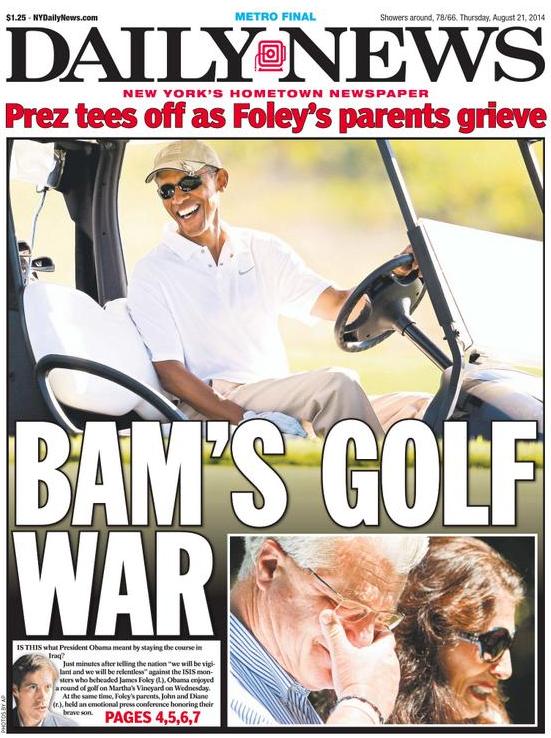 Lame duck President Obama is seen to put playing golf with buddies before doing his job whether on formal vacation or
when he's supposed to be at the White House. To make matters worse, in a time of world crisis and American sorrow
over the ISIS beheading of journalist James Foley and others he's seen non-stop partying.
---
Monrovia: Liberia seals slum as Ebola claims 1,350 lives
---
Pakistan: Qadri commands siege of Parliament by 'Revolution Marchers'
---
REVOLUTION: 3D printers changing the world, replacing
conventional parts manufacturing; faster/better houses next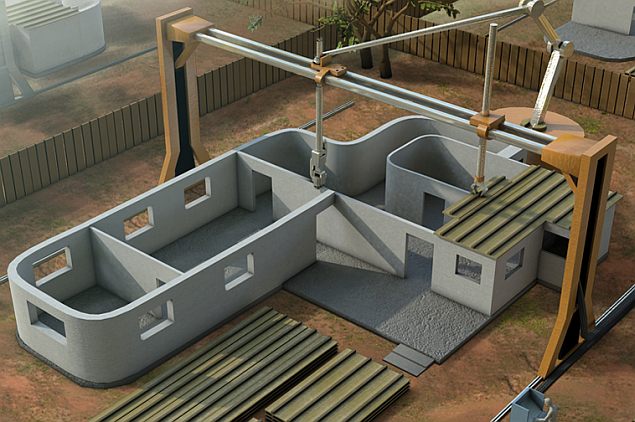 "It's pretty easy to see that you're going to be able to print a house, and that it's going to be different and better that what we are making now, the old-fashioned way." 3D systems 'print' objects by laying down thin layers of metal, plastic or ceramic, one atop another, to create a three-dimensional finished product. As the technology improves, larger and faster printers will drive up demand for the raw materials, according to an expert. With key patents for 3D printing technology expiring this year, the machines are expected to become more common in manufacturing industry. ~ NDTV
---
WSJ: Canada agency cites host of factors for 2013 Quebec rail disaster
---
Lac-Mégantic report says rail firm audited for safety bureaucracy but not for its effectiveness; recommends key changes for modern train operation


Smoke rises from railway cars carrying crude oil after derailing in downtown Lac-Mégantic, Quebec in July 2013. In its final report into the Lac-Mégantic accident, the Transportation Safety Board of Canada called for more thorough audits of safety management systems and said more physical defenses were needed to prevent runaway trains.
---
Liberia: Ebola fears rise as Monrovia clinic looted;
up to 30 patients flee, as their sheets, belongings stolen
---
Ottawa: Canada to fly weapons to Kurdish forces battling ISIS
---
Ukraine President says artillery "quickly destroyed" Russian column
---
Ukraine demolishes Russian armed convoy says Kiev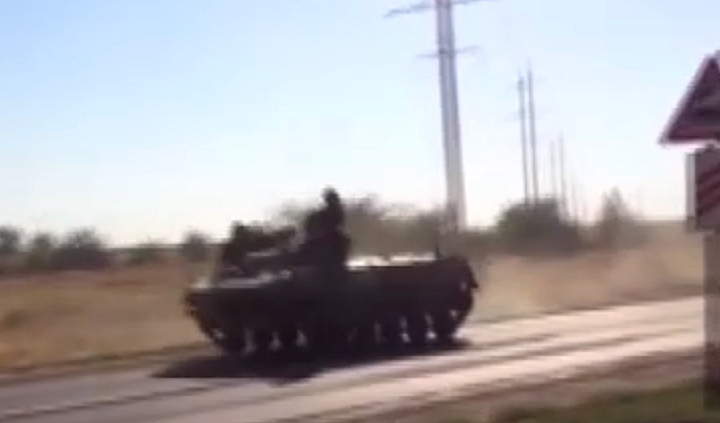 Russian armoured vehicles about 40 kilometers (25 miles) away from Ukraine were seen heading toward the border. ~ Bloomberg
---
Brussels: NATO accuses Moscow of escalating Ukraine conflict
---
Ukraine: Russian army trucks and armoured
vehicles cross at obscure border crossing
---
New York: WHO backs use of experimental
Ebola drugs in West African epidemic
---
New York: When someone runs onto a live race track in a fit of pique
why does anyone believe the driver who hit him is at fault?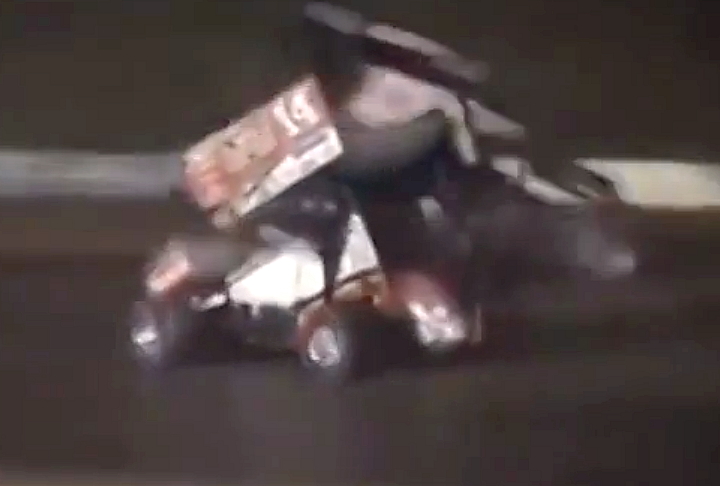 This is the moment Tony Stewart's #14 dirt track sprint car hits driver Kevin Ward, Jr. who had exited his crashed #13
(background) and charged down the slippery clay track at Stewart waving his arms while cars circled the track under
the yellow caution flag. ~ screen capture from https://www.youtube.com/watch?v=TQYlWDcMFJo
---
update: Patient at Brampton, Ontario hospital tests negative
for deadly Ebola virus after trip to Nigeria
---
New York: WHO declares Ebola an international health emergency
---
---
Links formerly right here, now at http://www.newswatchcanada.ca/oldnews2014-1.html
---
For full news link archives since December 7, 2009
follow page links from
NWC Old News
Welcome to Worldwide Visitors
Send news tips to
Editor@NewsWatchCanada.ca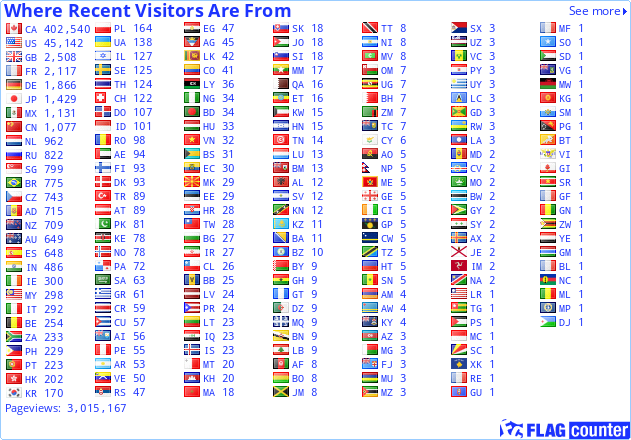 ---
Ottawa: Harper heads to NATO summit in Wales
---
Toronto: Ontario fully rolls out full-day kindergarten; some classrooms not yet ready; Minister blames "really, really, really" cold winter, but some construction didn't start until July
---
Ottawa: Bank of Canada seen holding rate steady again
---
Toronto mayor race: Floundering Chow pushes tax increase, wants more tax dollars to spend
---
Edinburgh: Lloyds could move south if Scots vote for independence
---
UK's fate in the balance: Poll shows record support for Scottish independence
---
Vancouver: 'We don't want to be held hostage': Students to protest B.C. public school shutdown as selfish teacher demands put students' futures at risk
---
Cal Thomas: Debating Scotland's future
---
'Science' journal: Ancient DNA shows Inuit were not first to settle Arctic
---
Sydney: Abbott axes wind turbines in Australia
---
Economic juggernaut: Canadian economy expands at 3.1% pace in Q2; biggest quarterly GDP gain since 2011
---
WSJ: Canadian Q2 growth beats expectations; driven by exports, consumer spending and business investment in housing
---
Domestic issues matter, too: Canada plans legislation to end pay-to-pay billing fees
---
Winnipeg: Canadian Ebola vaccine saves lives of infected monkeys in trial; use advised now in West Africa
---
Montreal: Police charge 44 city workers for trashing city hall in pension protest
---
Ottawa: Canada sending relief supplies, has started delivering military equipment to help Iraq
---
Andrew Coyne: Problem with charities isn't their politics, it's their generous tax credit
---
Kelly McParland: 1996 Royal Commission into Aboriginal Peoples advised 444 changes — but was ignored by Chretien and Martin Liberal Govts; "another footslog through ashes of past mistakes best way to avoid action"
---
Forum Research poll: John Tory still leads in Toronto mayor race, but Rob Ford a close second and gaining ground, Chow way down in large sampling
---
Toronto: 'Manhattanization' via downtown development growing at 'mind blowing' rate; 18 more towers approved; second largest agglomeration of skyscrapers in the world
---
Sweden second: Canada tops in key measures of scientific literacy
---
Toronto: Tim Hortons a big part of Canadian identity
---
Sierra Leone: Canada bringing home three-person Ebola lab team for now; they are currently in isolation
---
Canada's Missing: Primarily male, do you know any of these people and/or their whereabouts?
---
Crux of the Matter: Public inquiry re: murder of Aboriginal women: political correctness that ignores the misogyny
---
Brinkmanship: Chopper makes night rescue of boaters less than 2,000 feet from brink of Niagara Falls; Ontario Hydro reduced river level to help rescue
---
Ottawa: Canada Post division reports $53M profit before tax in Q2, compared to a loss before tax of $104M in the same quarter of 2013; sees growth from online shopping
---
In denial: Predictably, NHL denies expansion report -- so stay tuned for expansion announcement
---
Bloom and others: NHL expansion will add teams in Quebec City, Toronto, Seattle, Las Vegas and/or Kansas City by 2017 as world soaks up hockey on TV 24/7
---
Bonavista: Newfoundland fossil shows earliest evidence ever of animals with muscles
---
Toronto: Tim Hortons proof of success Conservatives have shown in improving Canadian economy
---
Windsor: CETA cited as positive factor influencing Ford's choice for new $1.5B engine plant; putting plant in Canada will be a 'game-changer'
---
Bloomberg: Buffett, Burger King, and Tim Hortons: A Sweetheart Deal? [video]
---
Toronto: Burger King and Tim Hortons pen 'Commitment to Canada' as part of $12.5B merger deal; 'business as usual' with same community face
---
Ottawa: Man drunkenly entered Justin Trudeau's unlocked home in error, left warning note: Police
---
No global warming, again: Harsh winter expected for much of Canada, Farmer's Almanac predicts
---
Ebola outbreak: Canadian company says its vaccine looks promising
---
Caught in the whine: Former Manitoba Chief claims he has "receipts" for $261,000 in questionable spending
---
Front burner: Tim Hortons, Burger King shares surge, traders anticipate tax-friendly merger
---
What the companies say: Tim Hortons and Burger King have something cooking
---
Motley Fool: Why Tim Hortons Inc. should rebuff Burger King Worldwide Inc.'s takeover offer
---
John Williamson: The conservative path to a better country
---
Kelly McParland: United in debt, Ontario and Quebec conclude alliance of the needy; the two will share $11B in equalization money from Ottawa this year, almost 70% of the national total
---
Forum Research poll: Christine Elliott ahead in Ontario PC leadership race
---
Tax inversion deal: Burger King in talks to buy Tim Hortons; combined market value of about $18B
---
The Playboy Interview, 1969: Marshall McLuhan: Canadian "metaphysician of media" whose 'probes' haven't aged
---
Documentary film: The Betrayal by Technology: A Portrait of Jacques Ellul
---
Montreal: Possible Ebola patient quarantined at Maisonneuve-Rosemont Hospital
---
Whitehorse: PM Harper announces northern research program
---
Ottawa: CRTC wants to bring cable, satellite choices into 21st Century, including everything from cheaper bundles and American Super Bowl ads to personal channel choices; seeking public input first
---
Ottawa: Wind Mobile cuts roaming rates by 95% after CRTC decision forces big telecoms to charge smaller rivals less
---
Forum Research poll: Federal Liberal support dropping like a rock, lead down 9% since July
---
Ottawa: Harper North trip to highlight agriculture, Arctic sovereignty
---
Ottawa: Canadian Medical Association delegates reject CMA leadership's neutral stance, vote to formally oppose smoking of marijuana; say smoking harms lungs' "natural cleaning and repair system and traps cancer-causing chemicals" in airways; Mulcair's in-person pro-marijuana plea ignored, will Trudeau now attack?
---
Ottawa: Canada moves again to tackle internal trade barriers
---
Toronto: Ontario could make more money, see lower prices by ending booze monopoly: study
---
Misspent Ontario: Toronto's $456M 'boutique' train service to airport will gouge users, too
---
Montreal police chief vows probe as municipal workers, including firefighters, storm city hall while police stood idly by
---
TIFF 2014: Toronto International Film Festival flexes muscles, unveils mega line-up of flicks and film stars
---
Montreal: 'Savage' pension protest at Montreal city hall condemned by Mayor Coderre
---
Montreal: Unions storm, ransack Montreal city hall during council meeting in violent pension protest
---
NHL: Steve Moore reaches settlement with Todd Bertuzzi before trial start: reports
---
IGA buffers: Canada-U.S. dual citizens could be worse off if FATCA lawsuit succeeds
---
Calgary: Calgarian fighting for ISIS reported dead
---
Friend in need: Canada sends 3rd plane of supplies to Ukraine
---
Ottawa: Canada created revised 41,700 jobs in July, more than double the expected boost; original release of data had shocked with faulty 200 figure; unemployment down to 7%
---
Justice: Lynne Knight's ex-boyfriend found guilty of murder 35 years after she was strangled and stabbed in California
---
Toronto: Oath to the Queen upheld in citizenship challenge
---
FATCA: Compliance with U.S. banking law violates Canadian Charter, suit claims
---
Kelly McParland: Trudeau's vow to help chiefs hide incomes treats band members as second-class citizens
---
Toronto: Canadians' net worth grew nearly 8% last year on higher housing and investment values
---
Toronto: Chow drops like rock into third place as John Tory stands alone in first says new poll
---
Ottawa: Canada trade surplus widens to two-and-a-half year high of $1.9B
---
---
Links formerly right here, now at http://www.newswatchcanada.ca/oldnews2014-1.html
---
---
---