---
TOP LINK
Sharyl Attkisson: Newsgate 2016; 'inside documents and leaks have exposed serious lapses constituting the most far-reaching scandal our industry has known'
---
Hillary shouldn't count chickens: Trump leading in poll with best track record over last 3 elections; Investor's Business Daily/TIPP tracking poll — Trump 42.1%, Clinton 39.7%
---
His methodology has worked since 1996: SUNY professor says Trump win at least 87% certain; calls other polls 'bunk'
---
Little Rock: 'I love Bill. But you don't want to know what I think of Hillary': Arkansas spells trouble for Clinton
---
Obvious fraudster? Porn star launched sex shop one day before making Trump allegations
---
California: At least 13 killed when tour bus rams semi-truck on I-10 near Palm Springs
---
Terror alert: Cops beef up security on London Underground after 'viable explosive device' arrest
---
Device found: Counter-terrorism officers arrest teen after uncovering terror plot targeting London Underground
---
Anti-Trust? AT&T-Time Warner deal could spur more mergers, scrutiny
---
Eseka: Cameroon train disaster toll rises to at least 60
---
WSJ: AT&T reaches deal to buy Time Warner for $85.4B
---
Pittsburgh: Clinton says she 'can't be jailed' for breaking the law
---
Friday's DDoS: 'Smart' home devices used as weapons in website attack
---
Gettysburg: Trump says he can bring the 'change' to end 'rigged' system; 65% of wagers on election are for Trump in Brexit parallel
---
Project Veritas: James O'Keefe files FEC suit against Hillary Clinton
---
Carolyn Hester: As it was in the '60s, Bob Dylan's truth-telling is needed today
---
NY Times: Russian carrier is bound for Syria, flexing muscle but risking malfunction
---
London: Russia sends warships toward Syria via the English Channel — and with them, a message
---
Media bias fall-out: Ratings debacle deepens for Lester Holt, NBC following his 'biased' debate fail
---
Wired: What we know about Friday's massive East Coast internet outage
---
London: DDoS cyberattacks disrupt popular websites, from Amazon to Twitter, affecting users in U.S., Canada Friday
---
Business Insider: Trump leads in 3 national polls while mainstream media claims he has already lost
---
NY Post: Huma on Hillary's $12M Morocco fiasco: 'She created this mess and she knows it'
---
ZeroHedge: Wikileaks tweets Obama emails, taunts Democrats, tweets "It has a surprise in store" for Tim Kaine and DNC crook Donna Brazile
---
Washington Examiner: State works hard, and illegally, for Clinton
---
Danish researchers: Cannabis users five times more like to develop schizophrenia than someone who has never smoked it
---
Widely reported: Clinton security detail also considered Hillary a 'nasty woman'
---
Rush Limbaugh: Trump's answer to the rigged election question is the reason he's in this race
---
Pat Buchanan: An establishment in panic; Ruling class fears the people won't accept its political legitimacy
---
Las Vegas: Malik Obama thinks Hillary may have cheated during debate
---
Sean Davis: No, Hillary Clinton, the Supreme Court's Heller decision wasn't about toddlers
---
Rasmussen Reports: Trump 43%, Clinton 40%; Trump moves ahead of Clinton post-debate; Clinton drops 10 points in week since anti-Catholic remarks revealed
---
updated - Oct 20th USC Dornsife/LA Times poll: Trump 44.4%; Clinton 43.8%; Trump maintains lead in massive national tracking poll
---
Las Vegas: Chris Wallace gives seminar on how to moderate a debate; when to ask pithy questions and when to stay quiet
---
Michael Goodwin: Trump delivers body blows — but enough to keep Hillary out of White House?
---
Chris Pandolfo: Debate moderator Chris Wallace was fair and balanced and liberals lost their minds
---
Rasmussen Reports: Trump 42%, Clinton 42%
---
Democrats' fear of Trump change message on display: Video exposes DNC's plan to use women against Trump supporters
---
Obama's diplomatic legacy: Philippines' Duterte says 'goodbye' to U.S. ties in Beijing
---
Dallas: Divided America: Seeing options shrinking, white men ask why
---
Former TV reporter: Bill Clinton sexually assaulted me in 1980
---
Election fraud, violence ignored: 'Where is the FBI?' Gingrich points out O'Keefe video is serious, shows deliberate willful effort to intimidate voters
---
Pat Caddell: On MSM ignoring O'Keefe video: 'Imagine if that was Corey Lewandowski' threatening Hillary Clinton supporters
---
Washington Post: Goebbels 101: Democrats cry crocodile tears, claim they're victims after O'Keefe undercover video reveals election-rigging schemes; two Dem operatives fired
---
O'Keefe undercover video: Democratic operatives brag about Clinton Campaign efforts to disrupt Trump rallies, events
---
'No more Mr. Nice Guy': EU gets tough on African migrants
---
Kabul: Two American advisers killed, three wounded by shooter in Afghan capital
---
Absentee ballot: Learn what a Toronto-based Trump supporter thinks Canadians don't get about the U.S. election
---
Keith Jackson: Obamacare, and what (else) is leading Americans to revolt
---
David Harsanyi: The FBI's own investigation summary proves Hillary Clinton broke the law
---
Daily Beast: Will WikiLeaks catch up with Hillary Clinton in tonight's debate?
---
Las Vegas: Obama's brother Malik attending third debate as guest of Trump, whom he supports
---
Khazer: Iraqi forces met with car bombs, mortars in military advance on Mosul
---
Election 2016: Trump 5-point plan for ethics reform includes Congressional term limits, deep restrictions on lobbying
---
Democrat operative: Hidden camera: "How to commit mass voter fraud"
---
Elections expert: "We now have 4 million ineligible and dead voters on American voter rolls"
---
Hill-Billy corruption: From Whitewater to Benghazi: A Clinton-scandal primer
---
Pat Buchanan: Is the system rigged? You betcha; 'Big Media is the power that sustains the forces of globalism against those of Americanism'
---
Stephen Moore: I support Donald Trump; 'All we want from government is less of it'
---
Columbus: Win or lose — Hillary Clinton's troubles in Ohio should worry Democrats; she has failed to connect here with disaffected whites, African Americans, and young voters
---
FEC records reveal: Activist who took credit for violent Chicago protests was on Hillary's payroll
---
Clean-up time: Trump proposes 5-year ban on executive branch officials and lawmakers who want to become lobbyists
---
National Journal: Change election: Insider candidates flounder in anti-Establishment wave
---
POLITICO/Morning Consult poll: 41% of voters say election could be 'stolen' from Trump
---
Reuters: State Department's Kennedy pressured FBI to unclassify Clinton emails: according to FBI-released internal documents
---
SFGate: Clinton Campaign staffers joked about San Bernadino shooter, massacre, leaked emails show
---
London: Clinton calls in favours as duplicity revealed, has Assange internet link severed; Wikileaks responds: "We have activated the appropriate contingency plans"
---
Charlotte: North Carolina Governor calls firebombing of Republican campaign office 'an attack on democracy'
---
Patrick Martin: Support for Hillary Clinton sparse among women in Ohio
---
Wikileaks: Clinton Campaign saw her tax and health issues as 'hyper sensitive', strategized to mislead media
---
Wikileaks: Release of full Clinton speeches to banks ups ante as secrets just keep on coming
---
Herridge, Browne: New FBI files contain allegations of 'quid pro quo' in Clinton's emails
---
Wikileaks opens up underbelly of Clinton Campaign: Do your own search of the Podesta Emails
---
ZeroHedge: Wikileaks releases another 850 Podesta emails in Part 8 of data dump; total is now 11,019
---
Gutter politics: Claims of Trump attackers debunked by witnesses, family members
---
NBC: CIA prepping for possible cyber strike against Russia; leak proof it won't be secret
---
Bozell & Graham: The Media-Clinton collusion, exposed
---
Sean Hannity: WikiLeaks proves that "everything the conspiracy theorists said" was true
---
Clinton stonewalls: Hillary says "does not recall" 21 times, refuses to answer other questions in legal deposition on illegal email servers
---
Kimberley Strassel: The press buries Hillary Clinton's sins; as reporters focus on Trump, they miss new details on Clinton's rotten record
---
Tom Bevan: Fear, Loathing and Turnout in Wisconsin
---
Which are lies? Emails show how private and public Clinton statements clash
---
Wikileaks reveals: Clinton allies polled voters about Obama's ties to Islam
---
How will Wikileaks evidence differ? Clinton to meet deadline submit testimony in email case
---
Washington: Obama, aides expected to weigh Syria military options on Friday
---
Rasmussen Reports: Trump 43%, Clinton 41% — four days after second Presidential debate
---
Transparency: Wikileaks releases another 2,000 Podesta emails in part 6 of data dump
---
Leipzig: Fury in Germany as Syrian ISIS terrorist hangs himself in his prison cell despite 24/7 observation — taking his secrets to the grave
---
Mudslinging: Trump angrily denies allegations of groping, points finger at media and Clinton campaign
---
How low can Clinton Campaign go? Trump denounces false sexual-assault claims a conspiracy to defeat him
---
Trevor Timm: If Trump leaks are OK and Clinton leaks aren't, there's a problem
---
Fraudulent claim against Trump: New York Times' alleged groping victim plagiarized comments from 2014 Guardian article
---
Clinton-orchestrated attack: Trump lawyers demand New York Times to retract sexual harassment report
---
Hamilton: Bermuda braces for direct hit from 'Nicole', now a Category 2 storm
---
Red Sea: U.S. hits radar sites in first strikes on Yemen rebels
---
The Hill: Five big revelations from WikiLeaks dump of Clinton campaign chair emails
---
Ben Brody: Trump uses WikiLeaks revelations to focus Clinton attacks in final weeks
---
Colorado: CBS4 investigation reveals another dead voter, fraud cases and gaps
---
Pat Buchanan: 'Donald Trump turned in perhaps the most effective performance in the history of presidential debates on Sunday night'
---
Criminal past haunts campaign: Bill Clinton 'Rape' hecklers interrupt Obama, Hillary after offer
---
Wikileaks fall-out: Politico: New email shows Donna Brazile may have had exact wording of proposed town hall question before CNN; when will she resign?
---
When will media stop ignoring? Wikileaks releases another 1,193 emails from John Podesta in fourth data dump Wednesday morning
---
Flashback: New York Times headline in October 1995: 'Crowning the Comeback King' - Trump "has managed to erase much of his debt and is moving ahead with major projects at a time other developers are idling"
---
updated Wikileaks: Tuesday leaks show Clinton inner circle fumbling with how to dismiss email issue
---
Plagiarizes Blumenthal: Hillary in Tuesday Wikileaked email: 'Saudi Arabia and Qatar are funding ISIS'
---
Want real change: Trumpocrats announce one million former Democrats have signed up to vote for Trump
---
More Wikileaks fall-out: Trumpocrats demand Sanders 'immediately retract his endorsement' of 'lying, globalist Hillary Clinton'
---
Nigel Farage: The little people have had enough - not just here, but in America, too
---
Charles Gasparino: Wall Street speeches reveal the real Hillary
---
Katrina Trinko: Millennial women expect better than Clinton
---
D.C. McAllister: A conservative woman's defense of the brave men who support Trump
---
FiveThirtyEight: Paul Ryan needs Trump more than Trump needs Ryan
---
Conrad Black: The bonfire of the hypocrisies
---
Bloomberg: How Julian Assange turned WikiLeaks into Trump's best friend
---
Total now 5,336: Wikileaks releases another 1,190 emails from John Podesta in third hacked data dump in five days
---
Nature Journal: Long space journeys will result in brain damage from cosmic radiation
---
Charlotte: Mike Pence: 'I'm proud to stand with Donald Trump'
---
Border patrol union head says govt 'lying to the American people': Border crisis: Illegal crossings far higher than official numbers
---
Jerome Corsi: Haitians fear Clintons will 'scam' them again; their foundation accused of looting impoverished nation after 2010 earthquake
---
Wikileaks revelations: Hillary worried about Jihadists entering with refugees in private speech; publicly, "no worries"
---
Gateway Pundit: Man in 'Bill Clinton Rape' t-shirt tossed out of Clinton rally in Detroit; Hillary jokes about his ejection, oblivious to t-shirt message
---
Debate background: What Michelle Obama actually said about Hillary in 2008
---
Wikileaks revelations: "People close to the Clintons" telling media that Bill Clinton's "sex life could be damaging to her" causes stir in Hillary's campaign in January 2016
---
Wikileaks revelations: Trump movement scares Clinton Campaign: "we've all been quite content to demean government, drop civics and in general conspire to produce an unaware and compliant citizenry"
---
Wikileaks revelations: Bill and Chelsea Clinton office politics blamed for near-suicide by top Clinton Foundation official
---
Wikileaks revelations: Replacement DNC Chief Donna Brazile also leaked Sanders info to Clinton Campaign, plus new evidence of deeper MSM-Clinton collusion
---
Wikileaks' #PodestaEmails part two: 2,086 new emails, more Clinton Campaign revelations the media will try to ignore
---
Donald's great escape: Trump's all-out attack on the Clintons; he says Bill abused women and Hillary 'attacked those women viciously' – and she lamely responds by calling him a liar and a racist
---
TIME: Trump punks the press: Told reporters they were going to pre-debate presser, walked in on Trump with Clinton rape victims!
---
Fears of what Trump may raise at 2nd showdown tonight in St. Louis: The sexual deviance of Bill Clinton and Hillary Clinton's role in cover-ups and smearing victims
---
TIME: Donald Trump fires back at Republican critics; quislings put selves before country
---
Derek Burney and Fen Osler Hampson: Destruction of Aleppo marks Obama's failures in Mideast
---
Kyle Smith: How dumb does Washington think we all are?
---
John Fund: After Trump tape, Clinton WikiLeaks dump here's what's next, America
---
New York: Sanders supporters seethe over Clinton's leaked remarks to Wall St.
---
Boston Herald: Clintons playing prude the height of hypocrisy
---
Once fooled: Bill Clinton dangling Clinton Foundation Haiti relief after fleecing Haitians
---
Washington Post: Post reporter Jason Rezaian and his family file federal lawsuit against Iranian government
---
---
Links formerly right here, now at http://www.newswatchcanada.ca/oldnews2016-2.html
---
---
---
---

---
Gettysburg Address: Trump lays out 'Contract with the American voter',
promises 'the kind of change that only arrives once in a lifetime'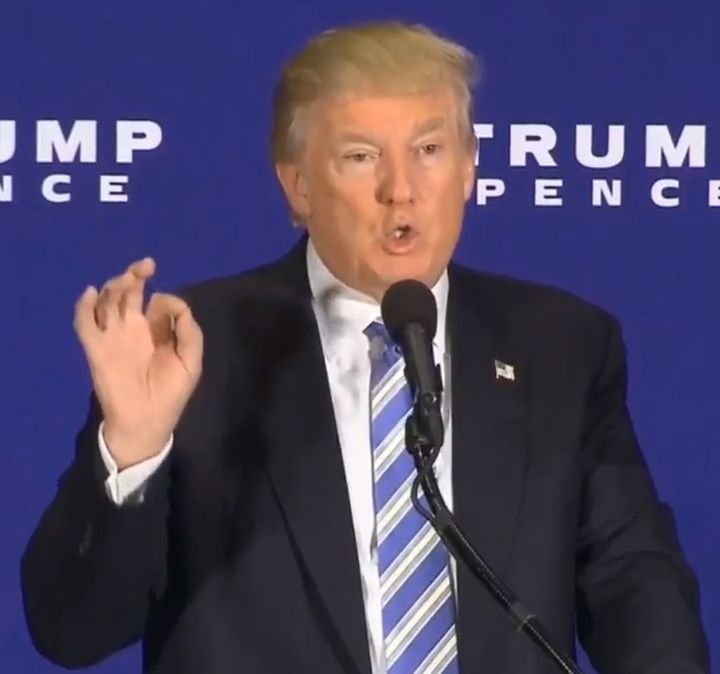 Donald Trump used historic Gettysburg, Pennsylvania setting to reveal his detailed program for the first 100 days of a Trump Administration. The plan includes deep tax cuts to create jobs, major regulatory reform, bringing home corporate profits from abroad, repeal and replacement of faltering Obamacare, and moves to end illegal immigration.
---
Financial Post: Canada trade minister Chrystia Freeland walks out of
EU trade talks, "on verge of tears" says Belgian media, after major failure
---
Brussels: Canada walks out of trade talks, Freeland insults 'incapable' EU
---
Ed Rogers: Trump won the third debate;
"this is a change election, and Clinton is not the change candidate"
---
Debate III: Trump says non-committal on accepting rigged election results
---
Daily Mail: How will Clinton revelations from National Enquirer roil race?
---
October surprise: National Enquirer drops Hillary bombshell revelations
---
updated USC Dornsife/LA Times poll: Trump 44.9%; Clinton 43.3%;
down when media chorus said he would lose, now Trump bouncing back


Voters 35-64 have so far shown the least volatility, splitting about evenly between Clinton and Trump. Trump holds the advantage among those 65 or older. The two candidates have exchanged leads among younger voters.
---
Barzani: Iraqi Kurdish forces retake 200 sq. kms in push on Mosul
---
Washington Post-ABC News poll: Shocker poll shows Clinton, Trump
in virtual tie despite tapes, allegations; gap equal to poll's error margin
---
Calgary: Friends, former colleagues in shock over death of Jim Prentice
---
Kelowna: Alberta ex-Premier Jim Prentice among 4 killed in plane crash
---
'Greatest living poet': Dylan joins literary giants, only singer-songwriter honoured with Nobel
---
'How does it feel?' Bob Dylan awarded Nobel Prize for Literature


Despite his massive cultural influence, Dylan has remained an enigmatic presence. With his gravelly tone, he has long won acclaim in spite of rather than because of his voice. "Critics have been giving me a hard time since Day One. Critics say I can't sing. I croak. Sound like a frog," Dylan said last year in an unexpected career-spanning speech as he accepted a lifetime award at the Grammys. His relationship with crowds borders on indifferent to hostile, with Dylan steadfastly refusing to please audiences by rolling out his hits. Performing Friday at the inaugural Desert Trip festival of rock elders in California, Dylan did not say a word to the crowd and kept his back turned, not allowing overhead footage of him for the majority of the audience that could not see.
---
Latest Wikileaks fall-out: Catholic group demands top Clinton aide resign
---
East Hartford: Terrorism feared as plane crashes near Pratt & Whitney HQ; pilot survived, Jordanian student pilot Feras Freitekh killed


East Hartford Mayor Marcia Leclerc said Wednesday that Arian Prevalla, the survivor of the crash, told authorities it was intentional. Local police asked the FBI to assist the investigation because it happened near Pratt & Whitney, which makes military and commercial jet engines. Chief Scott Sansom called the jet engine maker "critical infrastructure." In a statement Tuesday afternoon, the National Transportation Safety Board announced it had turned over the investigation of the crash to the FBI because their probe so far "indicates the crash is the result of an intentional act."
---
Hope Springs: Drone, social media make flood rescue happen in real time
---
Germany: Syrian refugee arrested after manhunt; plotted Berlin
Airport attack; fellow Syrians tied him up and turned him in


A police car leaves the district court in Dresden, eastern Germany, on Monday after Jaber Albakr was arrested following a weekend manhunt. Authorities said the 22-year-old Syrian refugee was arrested after a two-day manhunt; he had been plotting to attack airports in Berlin and was captured only after fellow Syrians tied him up and turned him in. ~ Jens Meyer Associated Press
---
William Whalen: Trump comes out swinging and wins second debate
---
Dinesh D'Souza: How the Clinton Foundation got rich off poor Haitians


Bill Clinton shown in Haiti in 2011, where nothing has changed for the better, and Hurricane Matthew has killed nearly 900. In January 2015 a group of Haitians surrounded the New York offices of the Clinton Foundation. They chanted slogans, accusing Bill and Hillary Clinton of having robbed them of "billions of dollars." Two months later, the Haitians were at it again, accusing the Clintons of duplicity, malfeasance, and theft. And in May 2015, they were back, this time outside New York's Cipriani, where Bill Clinton received an award and collected a $500,000 check for his foundation. "Clinton, where's the money?" the Haitian signs read. "In whose pockets?" Said Dhoud Andre of the Commission Against Dictatorship, "We are telling the world of the crimes that Bill and Hillary Clinton are responsible for in Haiti."
---
BBC: Wikileaks releases Hillary's $26M speeches to Wall Street bankers
---
Wikileaks reveals 'the scum also rises to the top': The Podesta emails
---
Rex Murphy: Disqualified? Only 12% of Democrats
believe Hillary Clinton honest and trustworthy
---
Hillary goes there for votes: Blames now-rare U.S. hurricanes on 'man-made climate change'
---
updated Sideswipe: Hurricane Matthew floods Carolinas & heads out to sea


From U.S. National Hurricane Center: "This graphic shows an approximate representation of coastal areas under a hurricane warning (red), hurricane watch (pink), tropical storm warning (blue) and tropical storm watch (yellow). The orange circle indicates the current position of the center of the tropical cyclone. The black line, when selected, and dots show the National Hurricane Center (NHC) forecast track of the center at the times indicated. The dot indicating the forecast center location will be black if the cyclone is forecast to be tropical and will be white with a black outline if the cyclone is forecast to be extratropical. If only an L is displayed, then the system is forecast to be a remnant low. The letter inside the dot indicates the NHC's forecast intensity for that time." Click on graphic for much more detail. ~ NHC/NOAA
---
Matthew: Strongest storm to hit U.S. since 2005 — decade of relative calm
---
updated Cape Canaveral: Nearly 2 million urged to evacuate
as Hurricane Matthew edges toward U.S.


Windows being covered, hatches battened down along Florida Atlantic coast: Hurricane Matthew has killed at least 16 people in the Caribbean as it cut through Haiti, Cuba and the Bahamas. The storm has been forecast to scrape much of the Florida coast Thursday night, potentially as a Category 4 storm with 210 km/h winds, and any slight deviation could mean landfall or it heading farther out to sea. Either way, forecasters say it is going to be close enough to wreak havoc along the lower part of the East Coast, dumping up to 15 inches in rain in some spots. A storm surge of 5 to 8 feet was expected along the coast from central Florida into Georgia.
---
Toronto: Encarnacion advances Blue Jays with walk-off 3-run HR in 11th
---
Bill Clinton slams ObamaCare as 'craziest thing in the world'
---
Beak to beak: Unbeaten so far in October, Toronto's
Blue Jays ready to put September blues behind for good


Heavy-hitters Jose Bautista and Chris Davis will both try to be a lumberman in their teams' one-game, sudden-death American League wild-card game tonight: Toronto Blue Jays vs. Baltimore Orioles
---
---
Links formerly right here, now at http://www.newswatchcanada.ca/oldnews2016-2.html
---
For full news link archives since December 7, 2009
follow page links from
NWC Old News
Welcome to Worldwide Visitors
Send news tips to
Editor@NewsWatchCanada.ca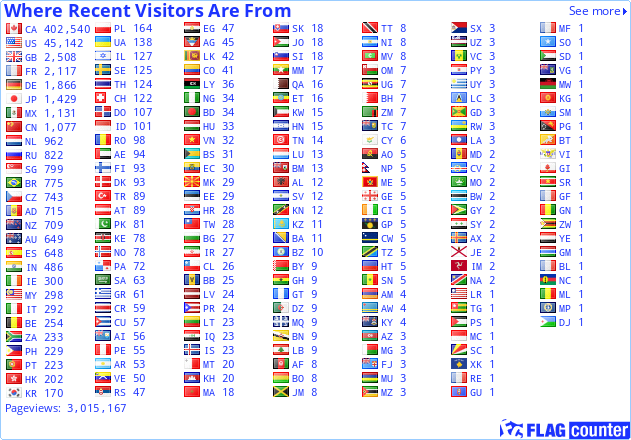 ---

---

For full news link archives since December 7, 2009
follow page links from
NWC Old News
---
---
TOP LINK
David Akin: 'Isn't that insulting?': From celebration to 'shame feast' Liberals losing favour with First Nations
---
Liberal fail: Young Canadians should get used to precarious employment, short-term contracts: Finance Minister Morneau
---
Ottawa: Quebec MP Steven Blaney enters Conservative Party leadership race
---
Summit likely to be cancelled after Freeland fumble: Belgium urged by EU leaders to break EU-Canada trade deadlock by Monday — or else no Trudeau selfies
---
Blais disagrees: Veterans allowed too much pot, says former NDP MP Peter Stoffer
---
Kitchener: Anniversary of Cirillo shooting marked locally, but not in Ottawa
---
Will Freeland be fired after bailing? EU steps up efforts to save Canada trade deal after Freeland walks out
---
Ottawa: Ambrose says PM Trudeau needs to 'get on a plane' and save CETA
---
Toronto: Ontario announces two terawatt deal to buy Quebec hydro electricity under 7-year deal; won't reveal cost
---
Ottawa: Liberals propose weakening bank system that withstood shocks in 2008-2009 recession; want to boost bank's mortgage risk
---
Quebec government: Canadian Pacific Railway directly responsible for 2013 Lac-Megantic damages
---
Two-faced? After seeding doubt, Trudeau reaffirms 'deep' commitment to change voting system
---
Ottawa: Liberals ignore second anniversary of Parliament Hill attack
---
Montreal: Trudeau admits demonization of Harper drove electoral reform pledge; ready to drop it now
---
Niagara, Ottawa: Ontario byelections called for Nov. 17, next provincial election aimed at June 2018
---
Montreal: Has Trudeau backed away from electoral reform by 2019?
---
Windsor: Ontario business owners stagnated by energy costs, red tape, report says
---
St. Catharines: Three dead in Pennsylvania plane crash identified as Canadian flying instructor and two pupils
---
Vancouver: Ex-MP Andrew Saxton, businessman Rick Peterson join race for Conservative leadership
---
Toronto: Ontario Liberals spent $11.7M on consultants, ads for hydro rebate plan
---
Ottawa: Historic land deal with Algonquin peoples signed by federal, Ontario governments after 24 years of negotiations; will hand over 36,000 sq km of Crown land
---
Freeland's fumble: EU governments stall on Canada trade accord amid Belgian split
---
Ottawa: 7 questions as Canada-EU trade deal comes down to the wire
---
David Reevely: The Liberals' gift to the Progressive Conservatives in Ottawa-Vanier
---
Ottawa: Losing candidate in Ottawa-Vanier Liberal nomination race blithely admits she illegally used publicly funded constituency office for partisan purposes
---
Evan Siddall: The intended consequences of new housing policies
---
Toronto: Guy Laurence out as Rogers CEO, former Telus chief Joe Natale to be in
---
Shopping trip? China's billionaires club of entrepreneurs embarks on cross-Canada tour
---
Toronto: U.S., Canada ban fire-prone Samsung Galaxy Note 7 from airliners
---
John Muscedere: Canada fails to support frail older adults between hospital visits
---
Calgary: Stephen Harper pays tribute to late Jim Prentice: 'An inspirational story of achievement and sacrifice
---
Kelowna: Jim Prentice crash victims named as Dr. Ken Gellatly, Sheldon Reid and Jim Kruk
---
Bowmanville: Erin O'Toole launches Conservative leadership bid
---
Toronto: Philippine Airlines plans to buy up to a dozen Q400 Bombardier aircraft
---
Ottawa: Lisa Raitt steps down as Conservative finance critic to focus on expected leadership bid
---
Brussels: Belgium region's rejection imperils EU-Canada trade deal; scheduled to be signed October 27th
---
Telegraph: Experts said Arctic sea ice would melt entirely by September 2016 — they were wrong
---
More Liberal incompetence: Wind-farm company owed $28M for mistreatment by Ontario Govt, international panel rules
---
Brent Rathgeber: Clement won't be the last to throw in the towel
---
Edmonton: Snow, freezing rain forecast prompts special weather statement for much of Alberta
---
Toronto: Ontario political parties pack in fundraisers before rules change
---
Toronto: Ottawa's deficit will be at least $16.5B wider than forecast over next 5 years: TD
---
Calgary: MLA Sandra Jansen makes bid to lead Alberta Progressive Conservative party; 5th in race
---
System meltdown: Ontarians owe more than $172.5M in unpaid hydro bills
---
Golden: Search for suspect continues as police confirm B.C. Mountie shot
---
WSJ: Canada, U.S. lumber-deal talks to continue as deadline hits
---
Ottawa: Tony Clement drops out of Conservative leadership race; doesn't want to 'expose my family to any further financial risk at this time'
---
Inconveniently, for his critics, Trump right again: More than 45,000 Canadians sought treatment abroad in 2015: new study
---
Montreal: Molson Coors set to increase beer selection in Canada (and U.S.) with Miller deal
---
Toronto: Canadian union says reaches tentative deal with Fiat Chrysler; strike averted
---
Halifax: Heavy rains and strong winds wreaking havoc in the Maritimes
---
Home sick testing: Canadian inventor looks to fit DNA analysis in the palm of your hand
---
Montreal: Federal Liberals paid $165,000 to silence bagman, trial told; bombshell revelations hidden from Gomery Inquiry
---
Keith Hampshire: 'OK, Blue Jays': Meet the 1970s chart-topper behind Toronto's iconic 1980s baseball song
---
Boondoggle: How Ontario's pursuit of renewable energy broke the province's electricity system
---
Friends of Science: Canadians 'climate hustled' into ratifying Paris climate change agreement; pact will seriously damage Canadian economy but do absolutely nothing to "stop global warming"
---
Madoc: 'Get these damn rates down': Sky-high Hydro One bills enraging consumers across Ontario
---
Liberal arrogance: Stéphane Dion's thumbs-down gesture upsets mother of abducted kids: 'I felt truly disrespected and dishonoured'
---
Fraser Institute: National spending on public education grows $18 billion over a decade even as enrolment falls
---
Hometown investment: Thomson Reuters launches new technology centre in Toronto, says it will create 400 jobs
---
John Ivison: Mad Max Bernier's income tax plan shows he's crazy like a fox
---
Kelly McParland: Trudeau's carbon plan means Canadians will pay more for a tax that will have very little impact
---
Lorrie Goldstein: Trudeau helps doom the world!
---
Ron Clark: The Liberals' expensive renewable deals will cost taxpayers a 'staggering' amount to tear up
---
Waterloo: BlackBerry will have new physical keyboard model within six months, executive says
---
Corporate cluelessness: Telus issues apology to defecting customers over tweeted support for carbon tax
---
Edmonton: Taxpayers Federation billboards urge Alberta to scrap carbon tax
---
Ottawa: Liberals' carbon plan tougher on provinces without hydro resources: economist
---
Inside Canada's carbon talks: Newfoundland and Labrador minister says he walked out amid concern for oil industry
---
Shell game: Farmers concerned carbon pricing could raise their input and output costs
---
Huffington Post: Trudeau fumbles his own spin, calls it what it is: a carbon 'tax'
---
Brent Rathgeber: Has Trudeau's carbon plan poisoned the well? This didn't have to turn into another federal-provincial brawl. But here we are.
---
More Ottawa incompetence: Indigenous Affairs to give documents to PBO, despite claims they did not exist
---
Bureaucratic bunfight: Cheers over Franklin ship find turn to finger-pointing
---
Angus Reid: Canadians aren't as accepting as we think — and we can't ignore it; fewer Canadians support multiculturalism today than 25 years ago
---
Joseph Quesnel: Empowering aboriginal communities with free markets
---
Calgary: Northern Alberta chief says Aboriginal oilsands opponents are misinformed
---
Ottawa: VMedia, Bell to face off in court over live TV streaming service
---
His way, or highway: Saskatchewan, Nova Scotia and Newfoundland ministers walk out of national carbon pricing meeting after Trudeau ultimatum
---
Victoria: Duke and Duchess of Cambridge bade farewell to Canada alongside Prince George and Princess Charlotte
---
Hamilton: 3 dead, 3 in hospital in overnight house fire
---
Dawson Creek: Winter tire rules take effect on B.C. highways as snow flies in the northeast
---
Toronto: Big city mayors ask federal Liberals for $12.6B for affordable housing
---
Glace Bay: 'A nightmare coming true': Gangs of clowns terrorize Nova Scotia drivers
---
Stain: Vancouver consultant accused of defrauding Chinese immigrants sponsored lunch with Justin Trudeau
---
Andrew Coyne: Fiscal stimulus hasn't revived the economy, but Liberals know what to do — more stimulus
---
Matthew Fisher: Canada's jilted partners languish as peacekeeping fetish feeds love affair with the UN
---
Ottawa: Secret short list adds to uproar in Atlantic Canada over Supreme Court nominees
---
Ottawa: Taxpayers on hook for $1.1M to move Liberal aides; top 10 expensed more than $50,000 each
---
Regina: Caffeine-based compounds could prevent Parkinson's disease: Univerity of Saskatchewan researchers
---
Macleans goes from weekly to monthly, others go online-only: Rogers announces major publishing contraction, sell-off of b2b magazines
---
Ontario: Drivers stoned on drugs besides booze to face same penalties
---
Fiscal discipline lost: Federal books $8B lower over first four months compared with a year ago
---
U.S. economic boost would cross border: Trump win would benefit Canadian economy: Royal Bank
---
---
Links formerly right here, now at http://www.newswatchcanada.ca/oldnews2016-2.html
---
---