---

---
AP: Egyptian officials say 55 police killed in Cairo shootout
---
Conrad Black - National Post: Quebec is now Canada's beacon of astute economic policy
---
CBC: Airbus CEO expects to sell 'thousands' of CSeries aircraft, with most made in Quebec
---
CTV News: Winter forecast: More snow in Ontario & Quebec, 'dangerous' cold in Prairies
---
Candice Malcolm - Toronto Sun: Conflict of interest? Morneau's firm doing
work for the feds; has contract with Bank of Canada worth more than $8M
---
CTV News: Auditor-General: Ontario Liberals using expensive trick to mislead voters;
taxpayers will pay $$ billions more; inefficient producers to make same high profits


Ontario Auditor general Bonnie Lysyk: "The accounting proposed by the government is wrong, and, if used, would make the province's budgets and future consolidated financial statements unreliable. This cannot be taken lightly," Lysyk said Tuesday.
---
Reuters: Stunning CSeries deal saves Bombardier jobs, gives Boeing the shaft
Now, the jet will be built for U.S. airlines at Airbus's Alabama assembly plant,
circumventing any import penalties in a move that apparently caught Boeing off-guard
---
CBC: Europe's Airbus to buy majority stake in Bombardier CSeries program;
HQ will remain in Montreal area, 2nd assembly line will be set up in Alabama
---
AP: Is the end near? First observed kilonova 764 trillion miles from Earth ripples 'fabric of space and time', sends out deadly rays and heavy matter; seen through telescopes in August
---
Joe O'Connor - National Post: How an American ex-pat built a DIY
nuclear bunker in Canada from 42 buried buses and plenty of concrete


Born in Kansas, Beach was living in Chicago and working as a general contractor and electrical engineer around the time that President John F. Kennedy was advising Americans to stock up on canned goods and build backyard bomb shelters. He figured a better approach to ride out the coming nuclear war was to abandon the city entirely. So he moved to Canada in 1970. ~ NP
---
CBC: A first in Canada: Drone collides with passenger plane above Quebec City airport
---
Deutsche Welle: Austria's new Chancellor Sebastian Kurz: "I can promise you today
that I will fight for change in this country with all my power"


Sebastian Kurz speaks after his People's Party swept Austria's parliamentary election. ~ DW
---
CBC: Freed hostage Joshua Boyle says captors killed infant daughter, raped his wife
---
Washington Times: Trump decertifies Iran nuclear deal, announces new crackdown
---
Washington: Stephen Harper on trade deal criticisms: "I've looked at the data. These people do not (just) perceive they have been left behind. They actually have been left behind."
---
updated Toronto Star: Canadian man, American wife & family get freedom, on way home;
held hostage by Taliban-linked Haqqani network for 5 years; Pakistan thanked for rescue


Canadian Joshua Boyle and American Caitlan Coleman were kidnapped in Afghanistan in 2012. The couple and their children have been released, according to the Toronto Star's Michelle Shephard, who spoke to Boyle's father. U.S. President Donald Trump alluded to breakthrough in a speech Wednesday in Coleman's home state of Pennsylvania. "Something happened today, where a country that totally disrespected us called with some very, very important news," Trump said. "And one of my generals came in. They said, 'You know, I have to tell you, a year ago they would've never done that.' It was a great sign of respect. You'll probably be hearing about it over the next few days. But this is a country that did not respect us. This is a country that respects us now. The world is starting to respect us again, believe me." ~ SITE Intel Group
---
SF Gate: Santa Ana wind-driven fires: Toll now 21 dead, 380 missing in Sonoma County
---
AP/CBC: Northern California: 17 dead, almost 200 injured, almost 200 missing in fires
---
LA Times: At least 17 dead, 2,000 structures destroyed in Northern California firestorms
---
The Guardian: Carles Puigdemont sets out Catalonia independence plans - little resolved
---
updated AP/CTV News: California wildfires: Death toll rises as neighbourhoods levelled


Top: image provided by the California Highway Patrol shows total destruction in Santa Rosa's Coffey Park single family home neighbourhood on Monday, Oct. 9, 2017. Bottom: smoke rises from a home that was destroyed by a wildfire near Monticello Road in the hills east of Napa, California, Monday, Oct. 9, 2017. ~ Michael Short San Francisco Chronicle
---
Alphr: Half of the universe's missing normal matter has been found
---
Express Newsline: Neanderthal DNA seen shaping our modern looks
---
Conrad Black - National Post: Enough with the nonsense: Trump is doing fine
---
CTV News: Nate dumps heavy rain in Canada and U.S., spares wind damage to Gulf states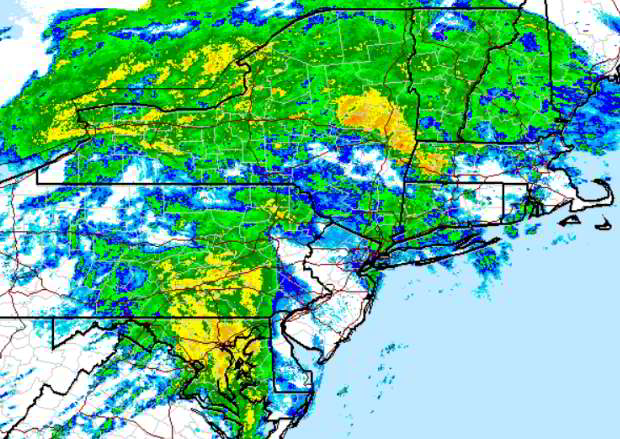 ---
Toronto Star: Mississauga teen El Bahnasawy pled guilty in 2016 in New York terror plot;
but Obama Administration kept it secret from public during election year
---
Unsealed Justice Dept. documents reveal - NBC: ISIS trio planned
to 'create the next 9/11' with New York attacks
---
NOAA Live: Nate now a "rapidly weakening" tropical storm; surge flooding and heavy
rainfall continue; winds 45 mph, NNE at 23 mph; increase in forward speed expected
---
updated NOAA Live: Nate made Louisiana landfall as Cat 1 Saturday night

---
Jetsons - Bloomberg: Boeing bets on robot pilots, self-flying taxis with acquisition
---
Miami Herald: Hurricane Nate may punch Gulf Coast on weekend
---
Ross McKitrick - Financial Post: Americans have made hurricane
destruction worse (but not with carbon emissions)
---
John Robson - National Post: Latest global warming panic is topical, but it isn't science
---
Hamilton - CTV News: Canadian scientists suggest life on earth began in small ponds
---
BBC: Could wood pulp make cars lighter and more efficient?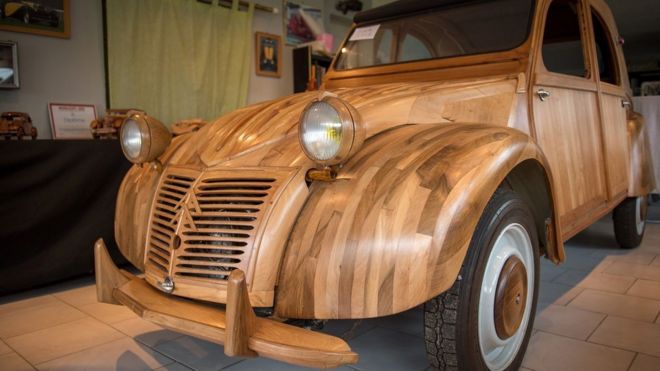 This replica Citroen 2CV was crafted out of fruitwood. Will future cars contain wooden parts? ~ BBC
---
BBC: Las Vegas shooting: Trump says killer 'sick and demented'
---
NY Post: ISIS claims responsibility for Las Vegas massacre
---
updated Las Vegas - AP: At least 59 dead, 527 injured; shooter Stephen Paddock, 64,
found dead at shooting perch on 32nd floor of Mandalay Bay; multiple guns
in room; deadliest mass shooting in modern U.S. history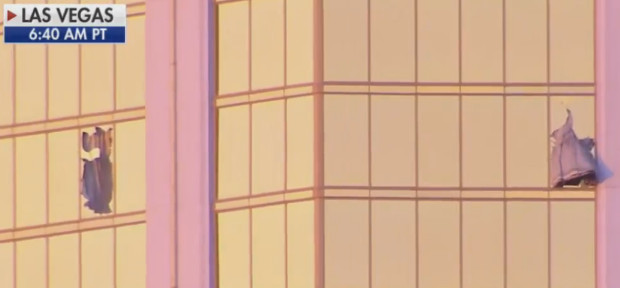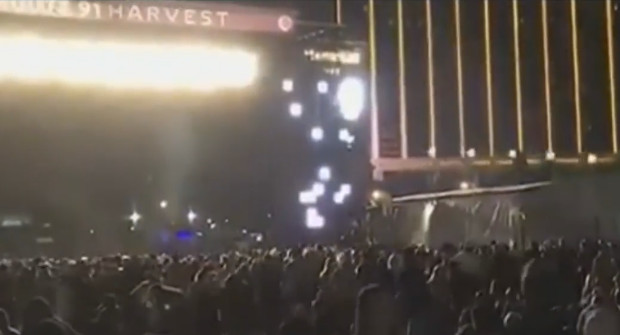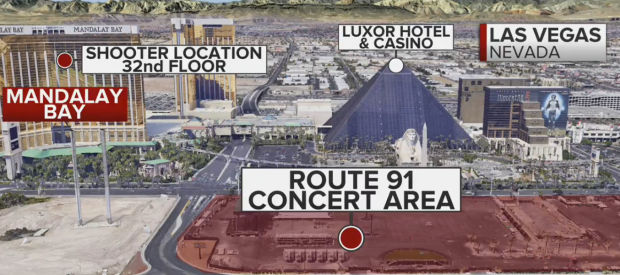 The mass shooting location in Las Vegas. ~ CBS, Fox Google Earth
---
Las Vegas - AP: Jason Aldean calls attack 'beyond horrific'; was on stage
---
updated Las Vegas Review-Journal: 58 dead, 515 wounded - 'It was a
horror show': Concert mass shooting by Mandalay Bay sniper on Las Vegas Strip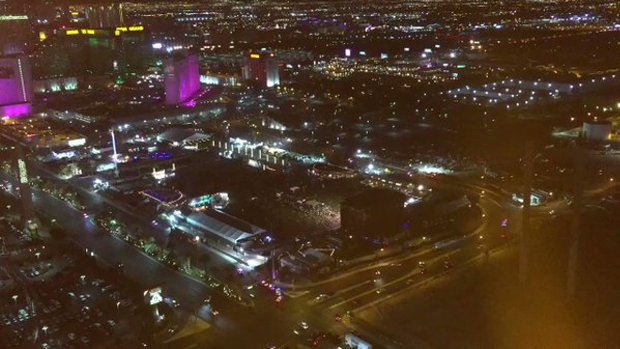 Shooting in Las Vegas. People fleeing (video from the Mandalay Bay hotel). ~ Eiki Hrafnsson Twitter
---
updated CBC: Edmonton terrorist known to Mounties and other police
Abdulahi Hasan Sharif, 30, is a Somali refugee; police had interviewed
---
Edmonton - CBC: 'Was he under surveillance?': Questions
surround 'acts of terrorism': security expert says
---
Edmonton Journal: 'Acts of terrorism': ISIS flag found in perp car after police chase
---
Global News: Edmonton police stabbed, U-Haul truck used
to run over people in terror attack [video]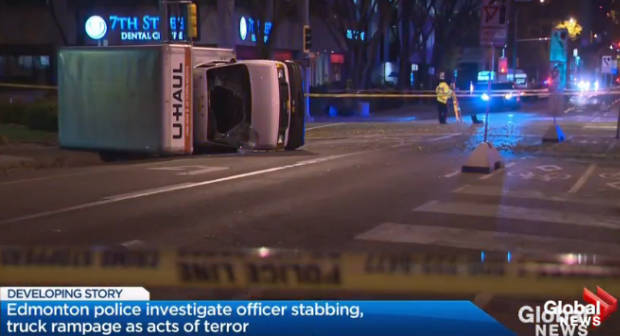 Edmonton police are investigating an act of terror after a police officer was stabbed, several people rammed by the U-Haul truck shown above. ~ Global News
---
Global News: Edmonton police tell Global reporter to run
for cover during terror attack [video]
---
Mintz - Financial Post: Trump's tax bombshell is going to blow up Canada's competitiveness
---
Lac Brochet - CTV News: Canadian bear knows how to relax at the dump


Bear at Lac Brochet, Manitoba dump checks out furniture selection. Photogrpher Stantic says the bear "looked just like a human would, sitting on the couch, chillaxing." ~ Mandy Stantic
---
Glenn Greenwald - The Intercept: Yet another major Russia
story falls apart. Is skepticism permissible yet?
---
WSJ: This crazy camera is the future of photography


The L16 fits in your back pocket, yet packs 16 lenses and sensors to capture a single holy-guacamole shot. Adjustments afterwards are unprecedented, including f-stop adjustment for depth-of-field (above).
---
New Indian Express: Earth lost 40% of its mass during formation: study
---
The Guardian: Carbon found in 3.95 billion-year-old Canadian rocks is oldest
found remnant of ancient life say researchers in Nature-published article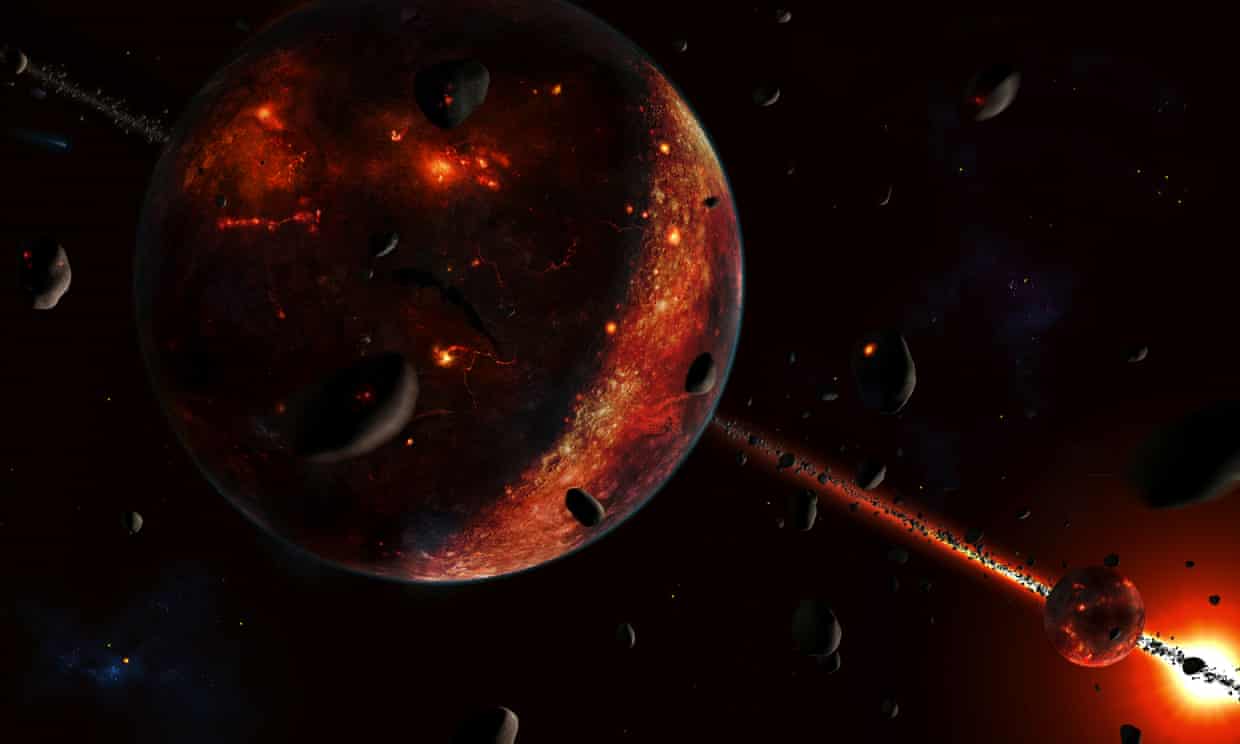 Until 3.8B years ago, scientists have determined the Earth was pounded by asteroids and comets left over from the formation of the solar system. University of Tokyo senior researcher Yuji Sano: "Life started on Earth during the heavy bombardment of meteorites, which is amazing." ~ Guardian Stocktrek Images
---
Bloomberg: Bombardier dives on blow to $6B bet-the-company jetliner
---
Ontario - Global News: Wedding photos capture groom pulling boy from river in Kitchener


Photographer Darren Hatt captured photos of groom Clayton Cook rescuing a boy from a river in Kitchener. ~ Hatt Photography
---
Boris Starling - Telegraph: Why this Invictus Games will be the making of Prince Harry
---
Reuters: Japan's Abe announces snap election amid worries over North Korea
---
Cloverdale Reporter: B.C. man's polite encounter with bears praised for being 'so Canadian'
Jordan Cote calmly asks 4-legged family to leave because he has to get to work [video]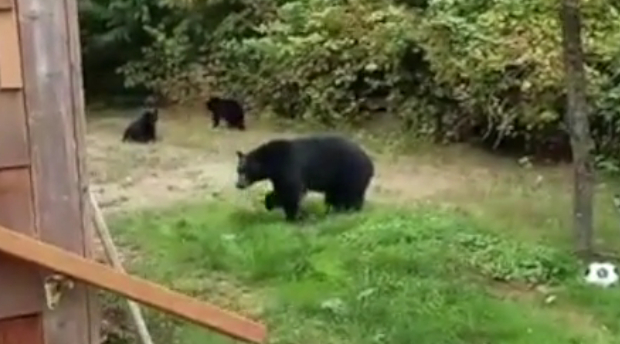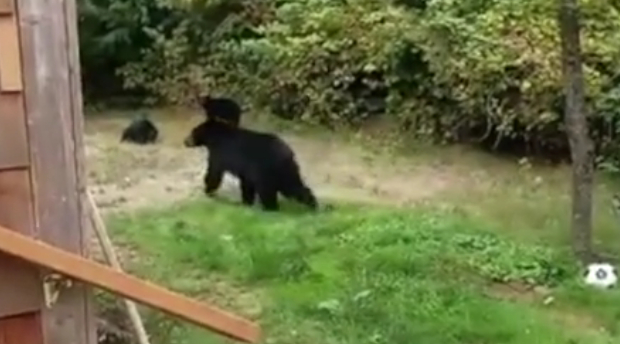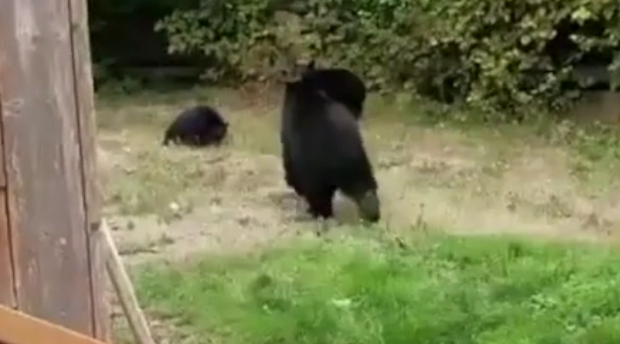 "Hope you enjoyed my yard, have a good day!" A Vancouver Island man's encounter with bears in his backyard is getting plenty of attention online for being so politely Canadian. In the clip posted on social media Friday, Sooke resident Jordan Cote can be heard asking the four-legged family to leave, because he has to get to work. The equally-polite mother bear turns and walks with her cubs into the bushes on the left corner of his property. Bear encounters in B.C. are especially common in August and September, but can occur anytime between May and October. They can be active all year in mild areas like Vancouver Island and the Lower Mainland of British Columbia. When one does encounter a bear in a residential area, the Ministry of Environment wisely urges to remain calm and keep away from the bear.
---
Goodwin - NY Post: Wiretaps may prove Trump right — and that's absolutely terrifying
---
---
Links formerly right here, now at http://www.newswatchcanada.ca/oldnews2017-2.html
---
For full news link archives since December 7, 2009
follow page links from
NWC Old News
Welcome to Worldwide Visitors
Send news tips to
Editor@NewsWatchCanada.ca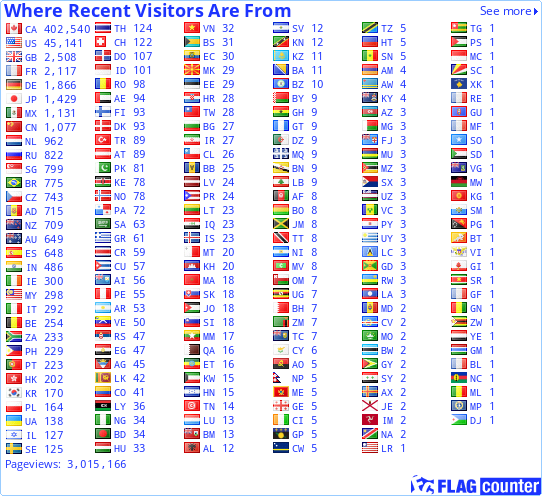 ---

---

For full news link archives since December 7, 2009
follow page links from
NWC Old News
---